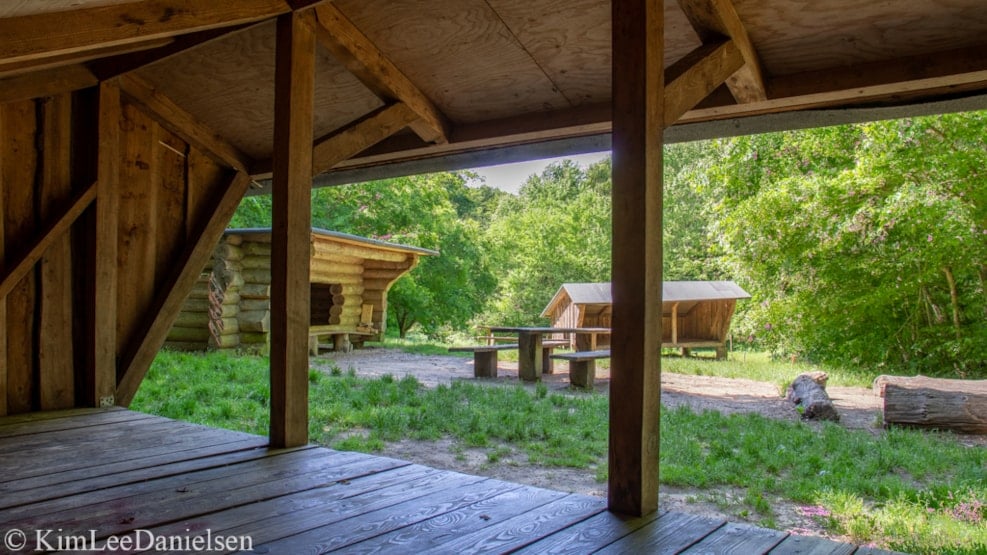 Shelter at Bergs Plads - close to Haderslev Wildpark
Shelter site at Bergs Plads in Tunneldalen, close to Haderslev Wildpark and Haderslev Lake Boat. There is access to water and a toilet at the Bergs Hus forest runner site.
Shelter site in the tunnel valley close to Haderslev Dambåd and the Wildpark
At Berg's Plads you will find a campsite with 3 shelters placed in a half-moon shape around a campfire. In nearby Pamhule Forest you will find a lovely natural area with a rich birdlife; you might be able to spot a honey buzzard, a white wagtail or a green woodpecker. In addition to birds, the forest is also home to foxes, badgers, squirrels and hares. Pamhule forest is also filled with scenic running-, hiking- and mountainbike-trails to explore. The campsite lies just outside Haderslev Deer Park, Denmarks's second largest deerpark, where you can watch the deer and red deer roaming in the park.
You will find access to water and toilets at the forest guard house Berg's Hus. The campsite is around 300 meters from the barbecue-spot near the water. Since the site is a campsite and is sometimes used for events, it may not be available at all times. The shelters must be booked through the Danish Department for Nature's website and are reserved for larger parties, since the 3 shelters can hold as many as 25 sleeping guests. Smaller groups are referred to the more primitive campsite next to the shelters, where you are free to set up a tent.
The nearest address is Erlevvej 196, 6100 Haderslev.
VisitSønderjylland © 2023