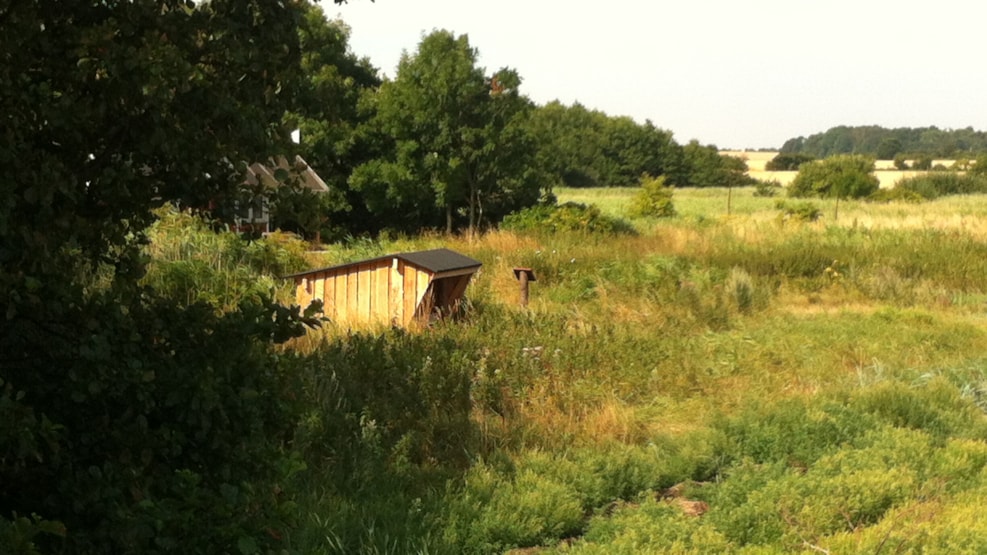 Shelter at Aarøsund Harbour
This shelter a few meters from the beach at Aarøsund Harbour is free to use and has all the necessary facilities close by - as well as a stunning view.
Stay overnight in the small harbor town only 7 minutes by ferry from Aarø
The shelter can be used by everybody on a first come first serve basis. You are only allowed to stay in the same place for one night. The shelter is close to Aarøsund Harbour, where you can find all the necessary facilities such as drinking water, toilet and shower - shower against a fee. The shelter is slightly separate from the harbour, offering you a calm and private place to sleep. In this shelter you can wake up a few meters from the water's edge to a glorious view over Aarøsund.
Do not forget to take your trash with you.
Information about the shelter
In 2014 four new shelters were built in Haderslev Municipality. This provides visitors with new opportunities when spending the night under the sky.
The shelters have been established by Haderslev Municipality – Culture and Leisure and built by Haderslev Produktionsskole. The project has received funding from the Danish Outdoor Council
The area that the shelter is placed upon has been made available by Aarøsund Lystbådehavn a.m.b.a.
Facilities in the area:
Public toilet 100 m
Barbeque area 280 m
Grocer (open during the summer) 500 m
Toilets and barbecue area can be found near the yacht harbour and the grocer is located at Gammelbro Camping.
VisitSønderjylland © 2023