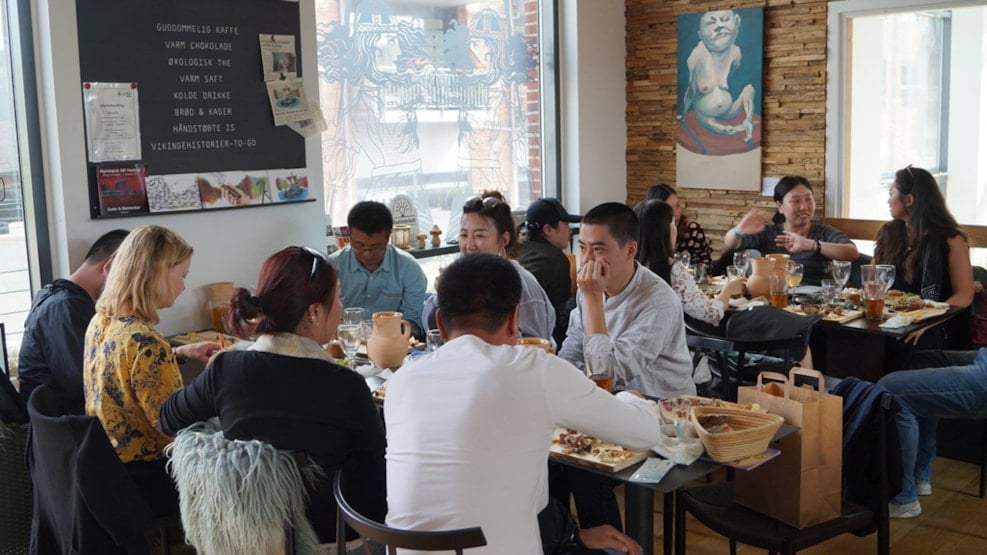 SEJD Café & Boutique
SEJD Café & Boutique is a Viking-inspired café and boutique in the heart of Jelling that enjoys unique views of the monument area. Here you can enjoy the tranquillity as well as extraordinary drinks and food experiences prepared with passion and with an emphasis on fine ingredients. With its shelves brimming with private label goods and sustainable local products, the boutique offers a chance to discover the tales of the Viking Age and Norse mythology.
SEJD Café & Boutique is a continuation of the stories that start at the Jelling Monument area and visitors' centre. In addition to enjoying delicious food and drink, you can also experience the hosts relating stories from the Viking Age or Norse mythology. Tongue-in-cheek storytelling – for children of all ages.
The café also features a large selection of board games, including Hnefatafl (Tafl Game), a Viking-age strategy game. The hosts will be happy to explain the rules. You can also play Kongekort (King's Card), which is an interesting game featuring the entire Danish royal lineage. If you get smitten, the game is available for purchase.
The setup of the location is also very family-friendly. Here, parents can sit and enjoy a cup of divine coffee, while their children play on the southern barrow or on the grass by the palisade markings.
SEJD Café & Boutique is open every day of the week. Tourists are offered information about local and national attractions. The staff is always helpful and a wide selection of brochures is available. Finally, there is free WiFi.
VisitSønderjylland © 2023