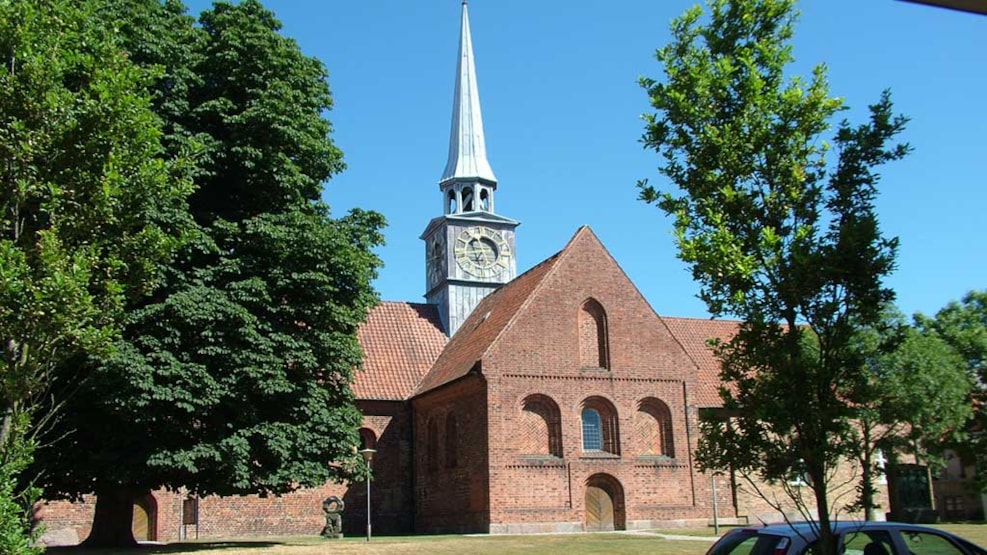 Sct. Nicolai Church
Located on a slight rise in the middle of the present town, the church was dedicated to St. Nicholas about 1360, although it was built some 100 years earlier.

In the Middle Ages it was likely surrounded by a rampart outside of the town ramparts.
The extremely ornamental altarpiece from 1642 and restored in 1989 is a huge baroque wood carving.
The early Renaissance pulpit dates from 1565. 
The organ was built in 1956 by Marcussen and Son, Aabenraa.
VisitSønderjylland © 2023