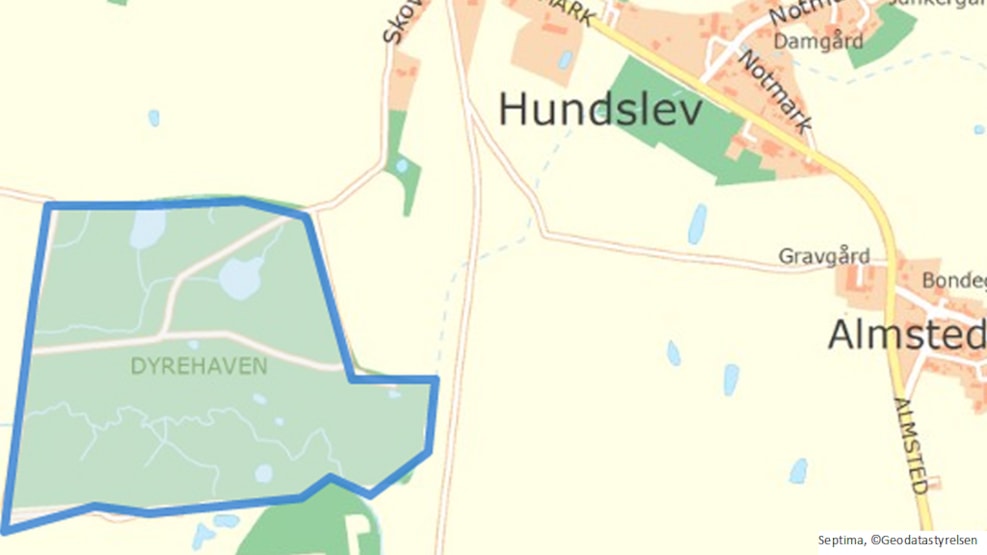 Rumohrsgård Dyrehave - Free tenting in forest
Forest of approx. 32 hectare. Situated near the small village Hundslev between Fynshav and Guderup.
NB. There is no fire place in the forest, which is why cooking can only take place over a storm kitchen with a sealed burner, such as a Trangia.
Read more about sleeping outside in nature and the regulations for "Fri teltning - Camping for the Quiet Forest Hiker"