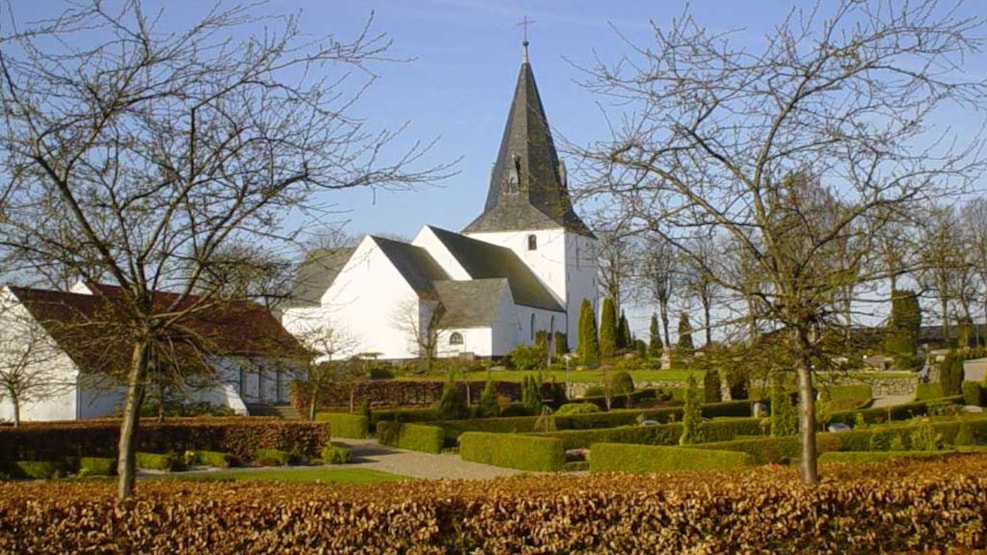 Rise Kirke
Rise Church is a large, whitewashed church with Romanesque nave and chencel.

Restored 1893-94 after a fire in 1893.
Altarpiece and pulpit saved from original building, now housed in the museum at Gottorp Castle in Germany.
The organ was built in 1894 by Marcussen & Son, Aabenraa and has been rebuilt during 1992 by the same firm, raising the number of organ stops from the present 12 to 22.
An old district church situated close to The Old Army Road.
VisitSønderjylland © 2023