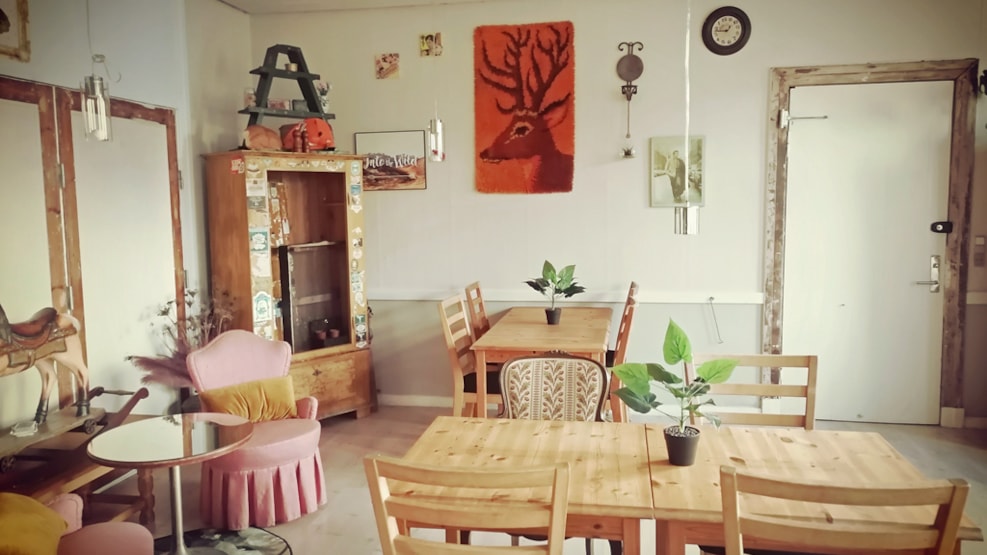 Rinkenæshus Camping
Only 2 km from one of Denmark's most beautiful hiking trails, the Gendarme Path, is a small cosy campsite with only 40 spaces, 4 lovely little cabins and 3 shelters.
On the campsite, there is access to bathing facilities and a shared kitchen with the possibility to use our exchange library. At the reception, it is possible to buy groceries, breakfast, sandwiches etc. In addition, it is possible to buy food and drink in our small cafe, where you can also find many exciting board games for a rainy day.
Rinkenæshus Camping is surrounded by historic wings from both east and west. 16 km in a westerly direction, near Padborg and the Danish / German border is Frøslevlejren and to the east, only a few kilometres from Rinkenæs is Gråsten, where the palace is reflected in the shiny lake and the manicured park, just waiting for a visit. If you continue further towards Sønderborg, you will encounter Dybbøl Banke and Dybbøl Mill, and when you come to Sønderborg and cross King Christian X Bridge, you can already from the beautiful view from the bridge see Sønderborg Castle, which beautifully stretches its red walls high above the water surface.
VisitSønderjylland © 2023