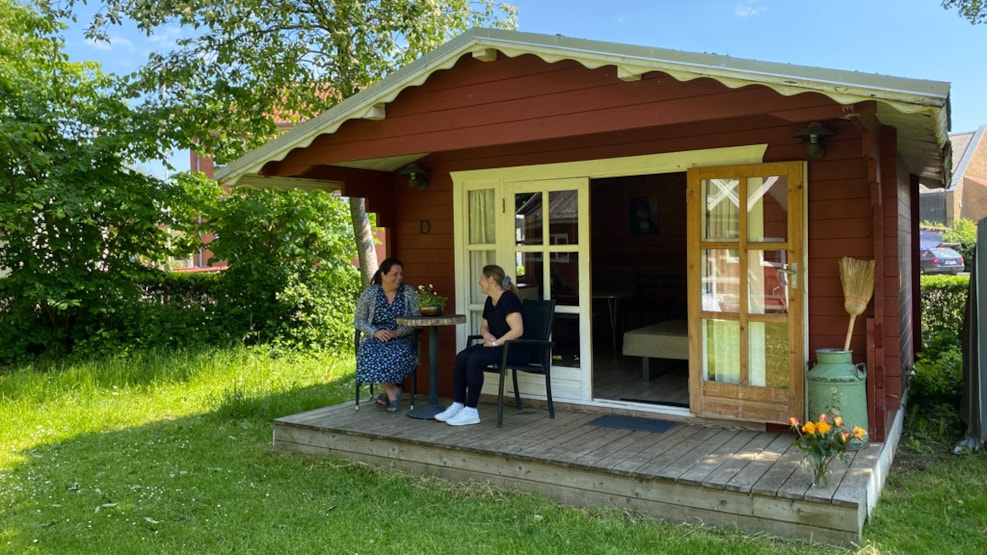 Rinkenæshus Camping - Cabins
This small nostalgic site takes you back in time when the phenomenon camping began.
We have rental of two larger cabins each with space for four persons and two smaller 2-persons cabins, where dog is allowed in one of them. 
In addition to toilet and bathing facilities in the main building, there is a communal kitchen with a swap library and a living room with board games. In the reception, it is e.g. possible to buy drinks and ice cream or the most common groceries. You can also just come by and get inspiration for the attractions in the area. In high season, it is possible to buy breakfast or warm Danish buns.
The location of camping site is ideal for trips to Gråsten and the island Als as well as for walking tours along the Gendarme Path or a tour to Sottrup Skov to see the boat Nydam Tveir. A tour across the border to Germany invites to visit Museumsberg Flensburg with their art exhibition of the Egernsund-painters and Glücksburg Castle. Near the city Schleswig, you will find the Danewerk Museum and Gottorf Castle where the bog find the Nydam Boat is on exhibition.
VisitSønderjylland © 2023