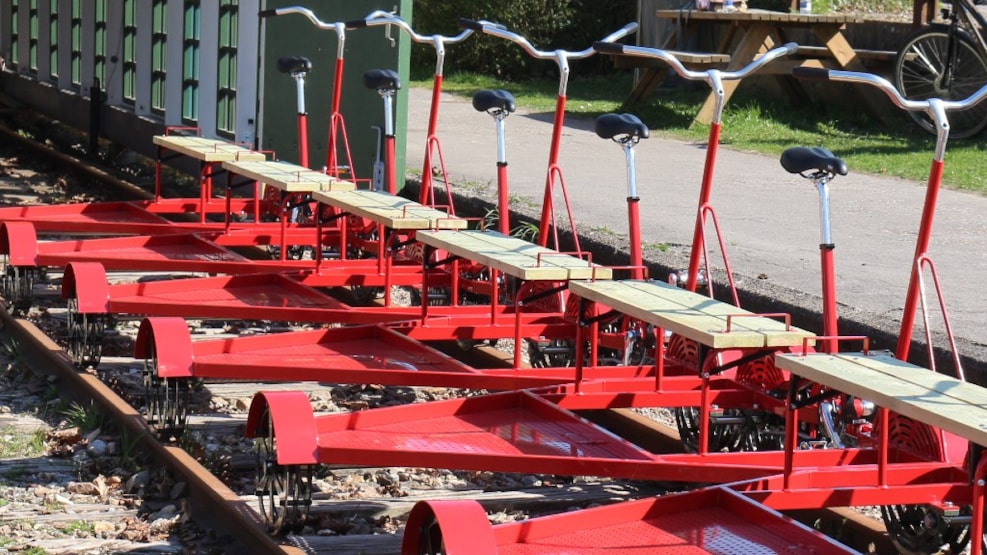 Rail Bikes Aabenraa
Try Rail Bikes in Aabenraa from the old railway station in Aabenraa to Rise by Rødekro.
A fun experience for the whole family. Rent a rail bike and take the trip from Aabenraa to Rise on one of Denmark's most beautiful railway lines.
The rail bikes are easy to ride and on each bike there is room for 2 adult + one child. Along the tracks you will find rest areas with tables and benches. So pack the picnic basket and enjoy the 5 km long trip of approx. 2 hours in good company.
Each rail bike is allowed for 2 adults and 1 child or 1 adult and 2 children. Persons under the age of 15 must not ride a rail bike alone.