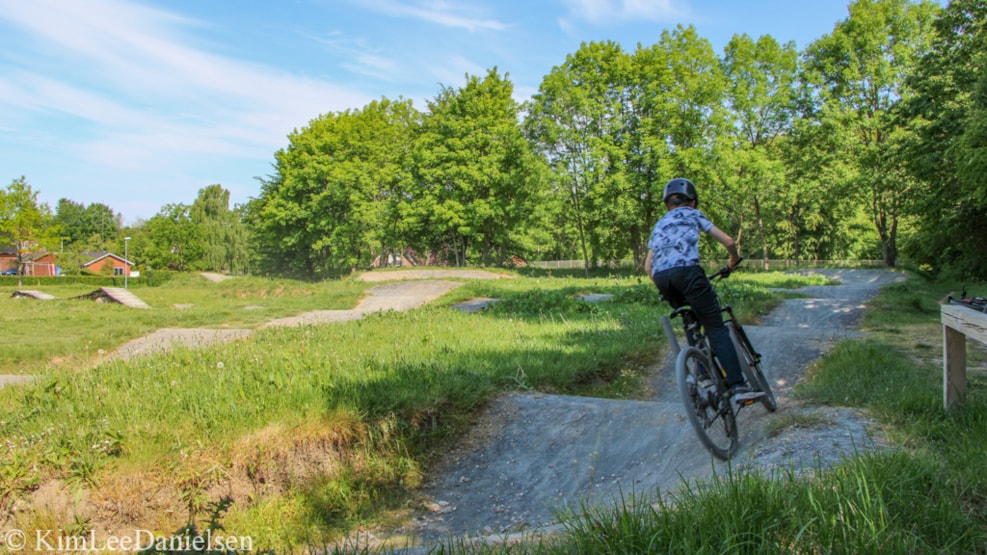 Pump Track Course in Gram
Try your hand at the Pumtrack course in Gram! The course consists partly of a traditional course, a course for children and a technical course for the more skilled.
What is a pumptrack course?
A pumptrack course is a track build with drops and small bumps and turns, built using dirt, gravel and rockdust. The technique is to only use the bikepedals during start-up, and then ride the track using the natural momentum created by the pumping of the bike with body, legs and arms on the track. It sounds easy, but it's more complicated than it looks - even the more experienced cyclists will be panting for breath! But anyone can learn.
In theory, all bikes can be used on the pumptrack course, but a bike with wider wheels is preferable.
The track is open and available to use for all. Remember your helmet!
VisitSønderjylland © 2023