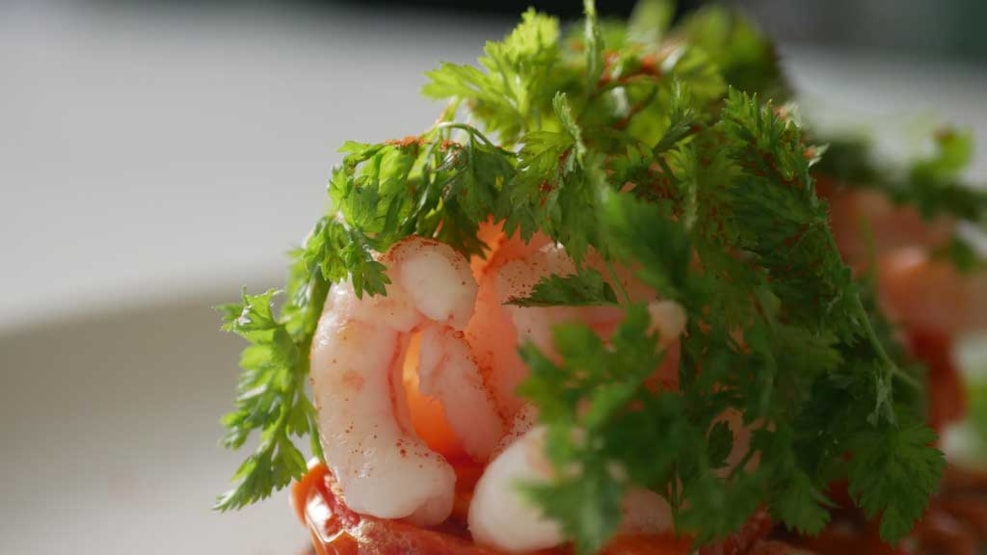 Pinnebergheim Café
A gem on the sands – and a distinctly local menu
A charming little café at Hejsager Strand Beach offers overnight accommodation. Welcome to Pinnebergheim Café! This little gem nestles close to the beach. Just step out and wriggle your toes in the sand. The café has a cosy garden where children can play and two verandas, one of which is covered. Inside you will find an infopoint, where you can learn more about the area and grab a brochure or two. There are good toilet facilities and opportunities to sit and enjoy the view of the beach. 
The café menu features a wealth of good home-grown ingredients. The kitchen uses as many local products as possible. Enjoy breakfast here. Take your pick from four eclectic breakfast dishes that include hot beans and chorizo, delicious sausages, fried eggs and a fresh-baked bun with a good cheese, served with juice, coffee or tea.
At lunchtime, the café serves Danish open sandwiches made with seasonal ingredients. You can opt to drink juice or beer from our local brewery or a cool glass of wine from our local vineyard. If you wish, you can even enjoy a Calvados from the same vineyard with your coffee.
In the evening, check out the café's blackboard. The menu may include anything from classic Danish cuisine to exciting experimental dishes.
During the day, you can buy almost every kind of hot and cold drink you can think of, homemade cake of the day and, of course, ice cream. Would you like to try Brødtorte? A Southern Jutland speciality, Brødtorte is a chocolate and nut sandwich cake baked with rye bread, garnished with whipped cream and blackcurrant jam.
The café offers a take-away service. To see the take-away menu, visit the café's home page at:  https://pinnebergheim.dk/cafe/