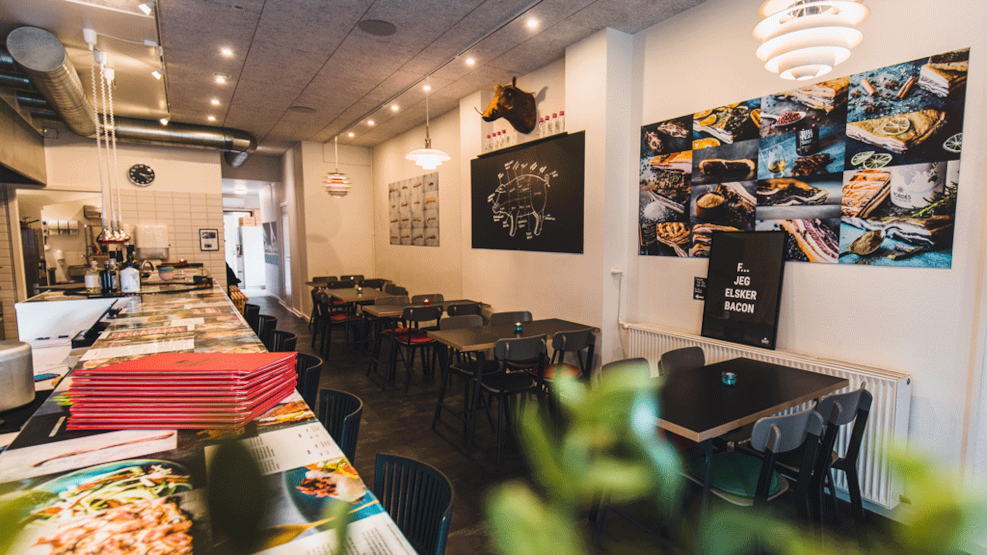 Ømands Gastro Lounge
Denmark's first bacon gastro lounge
At ØMANDS in Haderslev, you can enjoy a tender bacon burger with crispy, signature fries and take part in an authentic bacon-tasting event. There is much more to bacon than you might think! If you have a sweet tooth, ØMANDS offers home-made bacon ice cream topped with caramelised bacon. The menu is consistently updated with more delicious dishes, with bacon as the main ingredient.
ØMANDS prides itself on producing everything from scratch. They salt, smoke and mature their bacon at their own prize-winning smoke house. ØMANDS is a magnet for bacon connoisseurs. They mince beef from free-range cattle, whisk their own mayonnaise and pickle their own cucumbers. They even bake their own unique burger buns at the restaurant.
You can buy soft drinks and beer on tap from the local Fuglsang brewery. Whisky, gin and wines are also available at the restaurant.
ØMANDS offers the quality-conscious hedonist caviare with bacon, fresh truffles and Bollinger champagne.
VisitSønderjylland © 2023