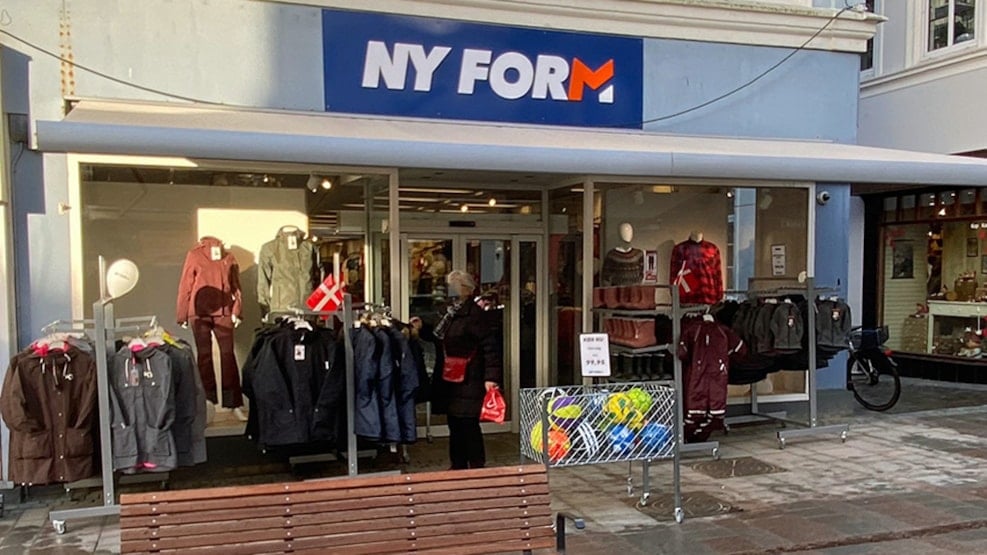 Ny Form - Sønderborg
NY FORM, a store of 360m2 full of sports- and leisurewear for the whole family, situated in the pedestrian street of Sønderborg.
The selection is large and always at good prices. You´ll find our own brands; Nanok, NORD, Just, Nico as well as many top-quality marks for sports, leisure and outdoor.
NY FORM has existed since 1986 and you can find us in 30 other cities as well as on ny-form.com.
Call on us; we look forward to seeing you in the pedestrian street at Perlegade 27. 
VisitSønderjylland © 2023