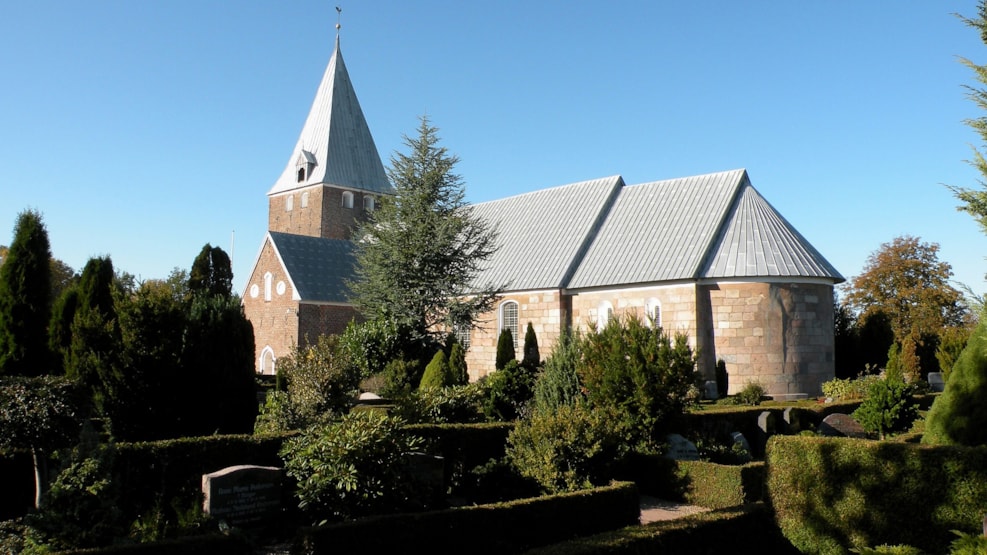 Nustrup Church
The largest village church in the area.
Pay a visit to a notable and stately church that consists of a Romanesque nave, choir and apse with two late-Gothic additions in the form of a tower to the west and an unusually large weaponhouse towards the south. The church is rich in exciting fixtures, like a Sct. Hjælper (Saint Helper) crucifix.
As the only place in Denmark, Nustrup church has a Sct. Hjælper krucifix, which is a crowned, robe-clad Christ figure on the cross. In addition to this, you can see a crucifix from the early 1400s on its place above the choir arch, while a processional crucifix from the same age hangs on the western part of the north wall. Preserved are also two lovely figures, which were originally parts from the wings of an alter: On the south wall hangs Saint Lawrence and on the triumph wall hangs the crowned Mary with child.
Opening hours for the church:
Visits can be arranged by contacted the digger at +45 23 31 61 90.
VisitSønderjylland © 2023