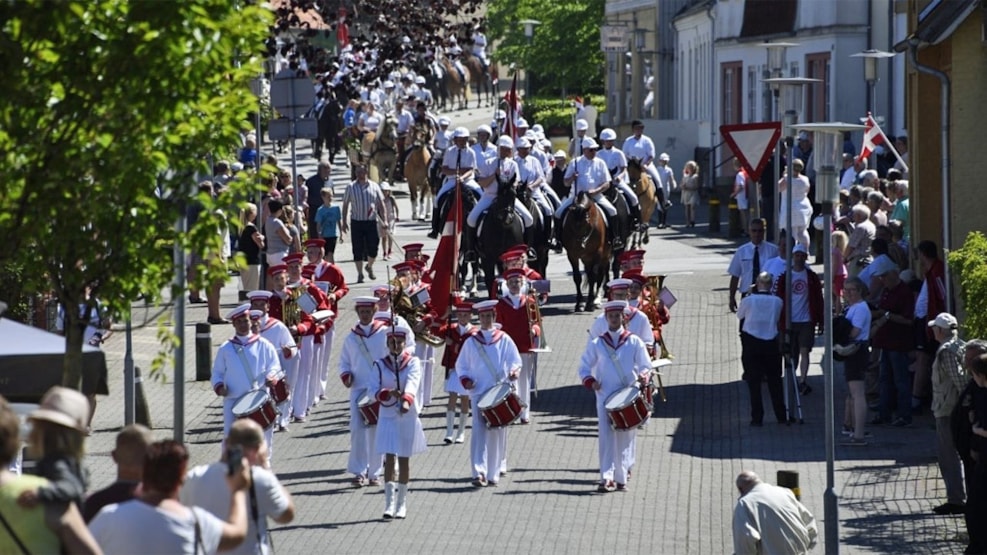 Nordborg Tilting-at-the-ring
The parade, on horseback, through the city starts at the tilting ground, Luffes Plads, at 11.30 a.m. and the riders ride up Storegade, down Skomagergade and via Bækgade, Johan Hansens Plads and Storegade back to Luffes Plads.
At noon the tilting grounds opens and the tilting beginns.
At 1 p.m. there is a large, free sausage buffet after first-come, first-served basis an for the purchase of an optional item in the bar.
At 4 p.m. the tournament for the titel of King starts.
VisitSønderjylland © 2023