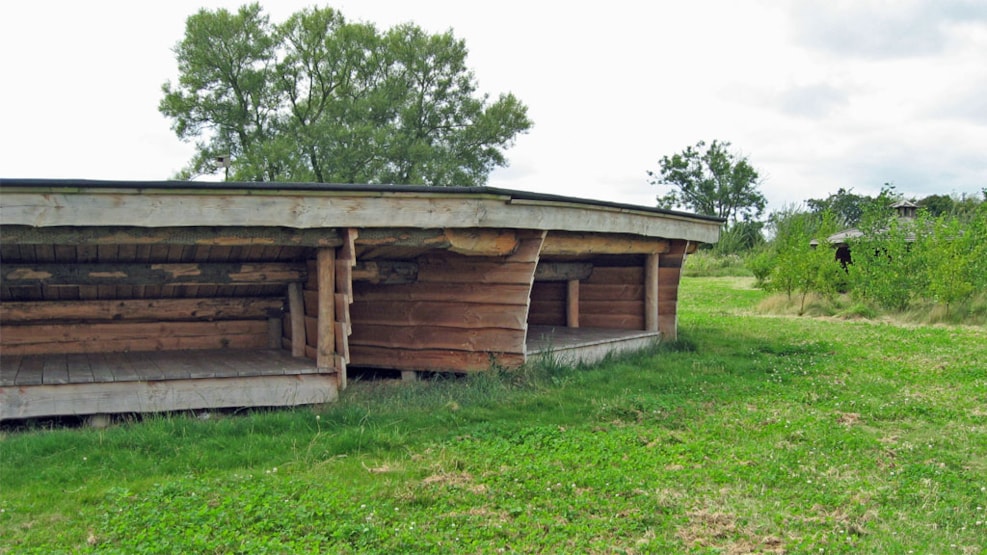 Nøffelskoven-shelter
Shelters with space for approx. 30 persons situated in small forest.
The site is for larger groups and is especially suited for institutes in connection with lectures.
In the forest are beautifully carved wooden figures.
There is no drinking water or toilet at the site. Wood has to be brought. Parking at Møllevej.
The path Nybøl Nor Stien leads through the forest which is situated approx. 4,6 km from the Gendarme Path.
For booking visit the homepage of Naturstyrelsen. 
VisitSønderjylland © 2023