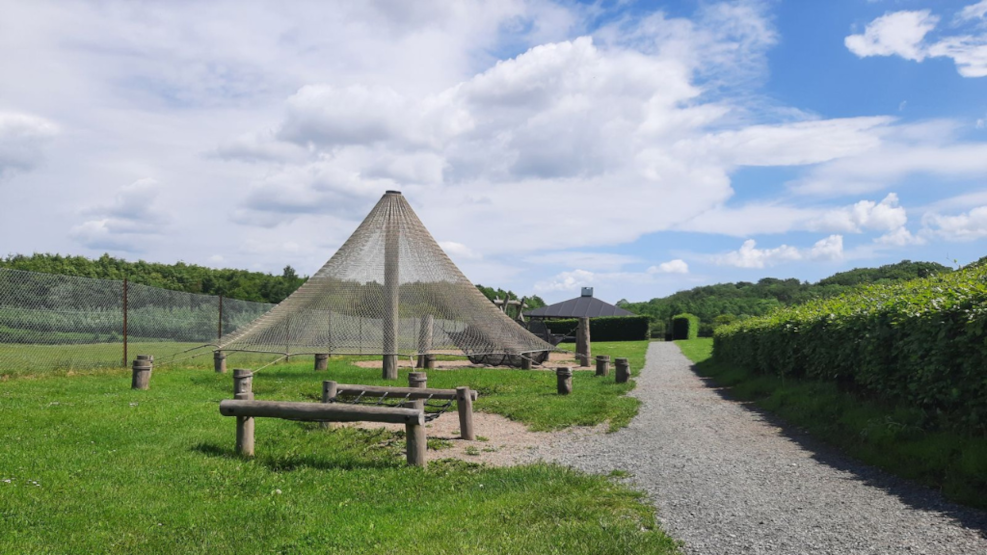 Natural Play Ground at Haderslev Deer Park
Playing in nature in one of Denmark's biggest Deer Parks.
The deer park Haderslev Dyrehave is attractively located close to the western part of the lake Haderslev Dam at Nørskovgård. The deer park was established in 1994 and covers around 100 hectares. There are about 200 fallow deer and 20 red deer in the deer park and around 70 calves are born every year. There are ample opportunities to see both red deer and fallow deer, which often move around in herds and like the open areas. There are 4 entrances/gates to the deer park and a number of paths, which are also suitable for disabled visitors. You are advised to keep to these to avoid scaring the animals.
All though the animals are exciting, you can always visit the natural playground close to gates 1 and 2, if the kids need to burn of some more steam. The natural playground is located behind The Green Community Centre (Det Grønne Forsamlingshus) towards the Deer Park. In connection to the playground you will find a smaller green area with a campfire site and tables and benches. The facilities can be used by everyone and do not require permission or reservation.
After your visit to the Deer Park you can visit Pamhule Forest on the other side of the fence. Here you will find several walking paths and mountainbike trails, for example the scenic route around Hindemade.
VisitSønderjylland © 2023