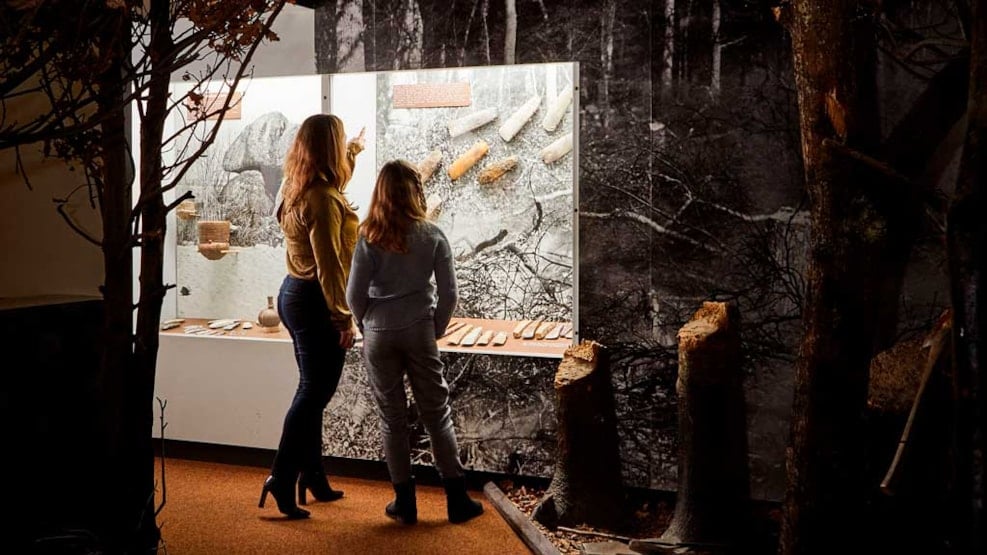 Museum Sønderjylland - Archaeology Haderslev
Dive into the archeology of Southern Jutland.
In the large archaeological museum in Haderslev you can experience some of the finest archaeological finds from Southern Jutland - Like Denmark's oldelst tomb, glorious weapon-remains found in Ejsbøl marsh and parts of Hansborg Castle from the mid 1500s. 
The large museum replaced the older museum, which opened in 1914. At the time, the area was made into an open air museum with historical farms and buildings from Southern Jutland, amongst others a rare post mill.
Explore the fascinating antiquity in Southern Jutland, the history of Haderslev as a merchant's town and take a peek into the historical houses at the museum. Museum Sønderjylland are responsible for archeology throughout all of Southern Jutland, and often you will be able to see the newest archaeological finds at the museum.