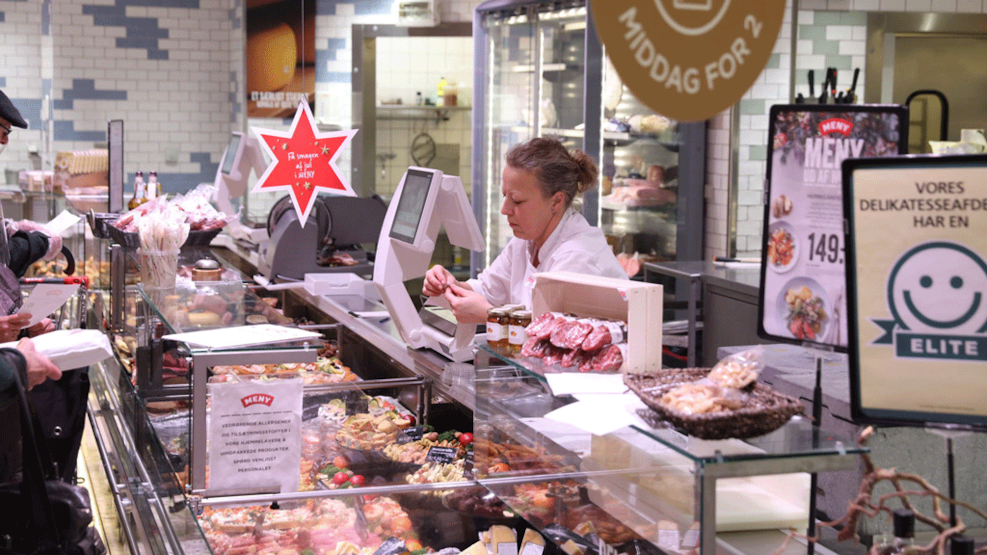 Meny
Your food market in the town centre.
At Meny in Haderslev you can always find fresh produce and good taste for a good price. Here, they are more than happy to help you find the perfect wine or spirit in their large assortment, or the perfect piece of meat in the butcher's department.
At Meny you can find both everyday luxury and great offers, which can easily match the prices in the discount stores. You will also find a large and delicious vegetable section with fresh fruits and vegetables - both the traditional and the more unusual fruits and vegetables, which you will not be able to find anywhere else. In the delicacies- and butcher's department you will find a large selection of delicious meat, fresh fish and pre-made lunches and dinners, which makes your everyday easier. Meny also has a large selection of delicious cheeses, as well as sodas, tonics, beers and special beers which you will not find anywhere else in town.
In Meny you will also find a smaller department of Lagkagehuset (bakery), where you can buy bread, baked good or a cup of coffee to-go, a large section with flowers, cut and in bouquets, potted plants, pots and decorations as well as a post office.
VisitSønderjylland © 2023