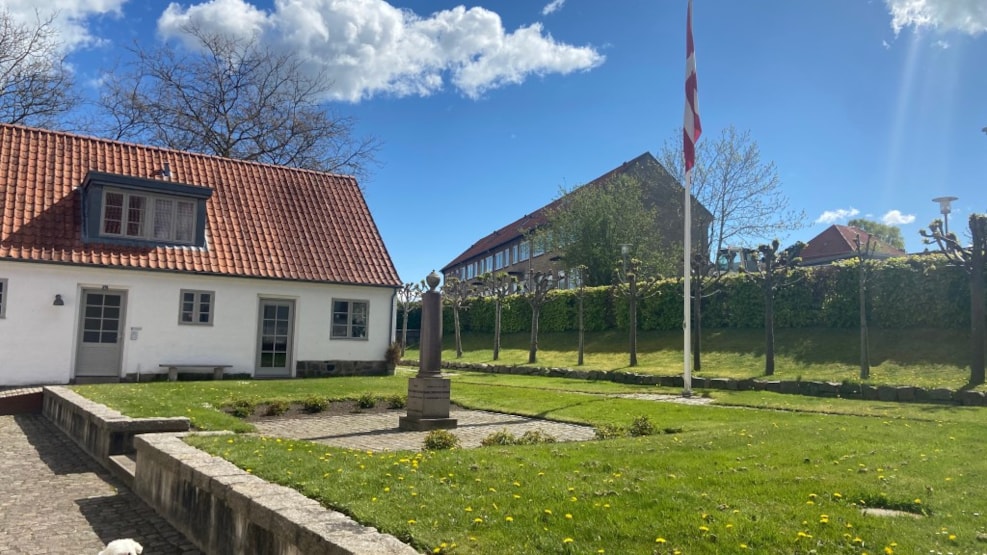 Memorial for April 9th 1940
You can feel the breath of history and visit the memorial for the Danish soldiers that fell during the fighting in Haderslev on April 9th 1940.
On a spring morning in 1940 a small group of Danish soldiers are sent out to stop the invasion of Denmark from a far larger and stronger German force. The fallen soldiers have since been remembered for their bravery, in a tragic story of a messy Danish chain of command that did not communicate the order from Copenhagen to surrender, before the fighting had raged for an hour or more, a heavily under-staffed Danish military and a superior German military force with tanks and planes.
On the 9th of April, Haderslev became the centre for a brutal fight, which started at the Hertug Hans Hospital church, where a small group of soldiers led by cornet F. Vesterby were placed with a canon and had been ordered to shoot as soon as they spotted Germans on the horizon; they were all seriously injured and two later died of their injuries. The fighting continued through the city streets, focusing on the goal, Haderslev Barracks, where the soldiers were still resisting vehemently, until the order to surrender from Copenhagen finally reached them around 7.45 am.
The memorial obelisk in the courtyard at the Hertug Hans Hospital church stands only a few meters from the place where two of the fallen soldiers were lethally wounded; the obelisk bears the names of the 4 young soldiers, who lost their lives on the 9th of April, and it was already erected on the 27th of November 1940, only a little more than six months after the invasion, on the day that would have been Cornet F. Vesterby's 21st birthday. 
Every year since, the military garrison in Haderslev has marked its respect on the 9th of April with a memorial, salute and speeches at the memorial obelisk.
VisitSønderjylland © 2023