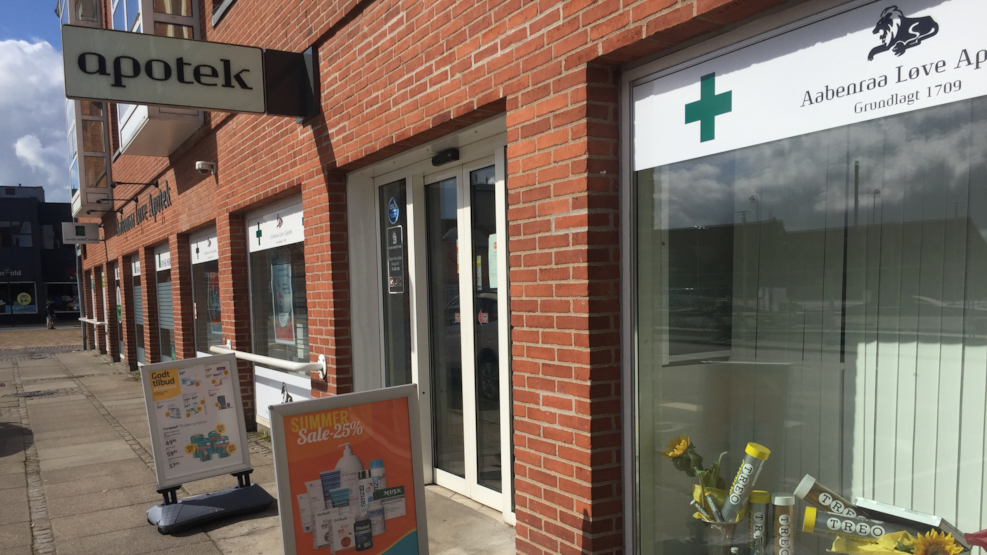 Løve Apotek (Pharmacy)
Aabenraa Løve Apotek is located in Aabenraa city centre and is close to public transport and shopping.
At Aabenraa Løve Pharmacy you can buy prescription drugs, over-the-counter drugs such as painkillers, antihistamines, nasal sprays, eye drops and throat lozenges.
Here you will also find sunscreen, after sun, mosquito spray and remedies for bigger scratches and accidents.