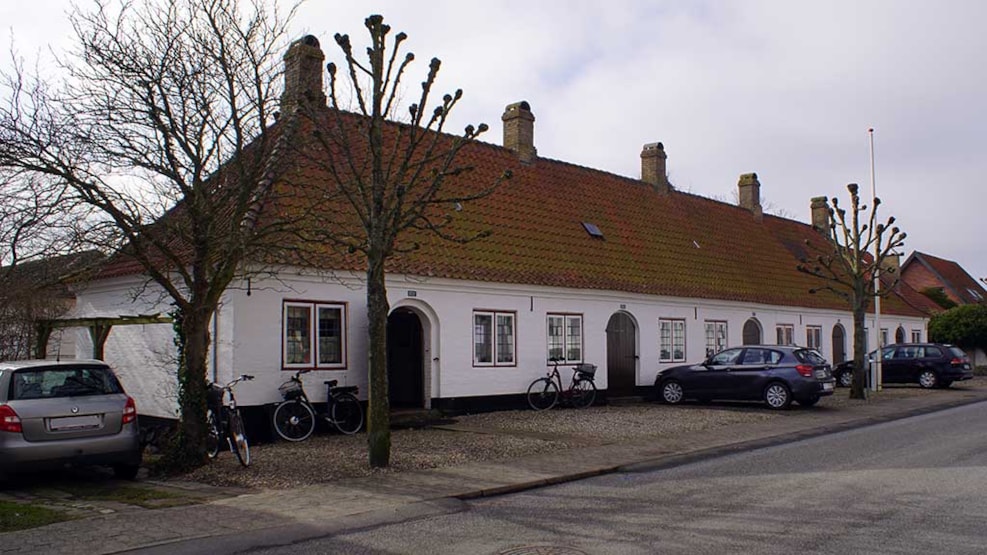 Lokalhistorisk Arkiv for Augustenborg og Omegn
In the historic building, a team of volunteers work to preserve the past for the future and maintain the present for posterity.
The local history archive in Augustenborg is housed in a rather special building from 1775.
Here, a small group of volunteers work with the collection and preservation of historical material of all kinds from the ducal town and the area that was previously Augustenborg Municipality.
There is a lot of work involved in scanning images for Arkiv.dk and cataloging all information digitally, but at the same time it also takes time to help find information for descendants and relatives.
Here you will find Association Archives, School Archives, Property Archives, Personal Archives and a Factual Archive, however, excluding previous municipal information. There are also small exhibitions, including dollhouses and handicrafts made by Russian prisoners of war from the First World War.
As previously mentioned, the archive is housed in a historic building, built by Duke Frederik Christian I as a hospital. A hospital in the 18th century was a building with free housing for the needy, such as widows and retired workers. With 5 entrance doors and a corresponding number of chimneys, the house is clearly marked by the fact that it has contained 10 small apartments.
Every year, the archive participates in local events, such as Høstmarked in Augustenborg and Jul på Hertugslottet, where cards by Mads Becher, postcards of the old doors in the duke town, old books, yearbooks and Augustenborg Bitter are sold.
The archive is a member of SKLA, an association of municipal local archives in Sønderborg.
VisitSønderjylland © 2023