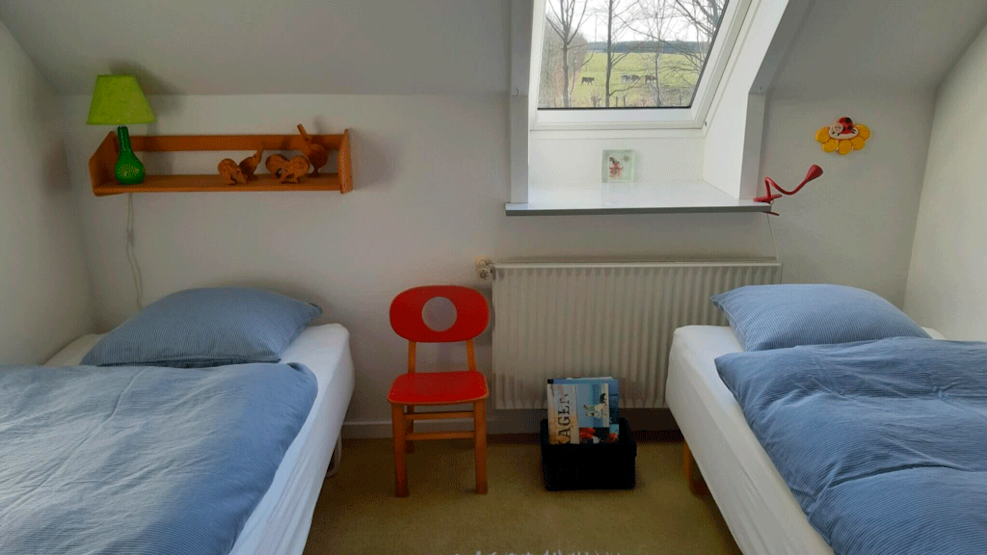 Lobbers refugie bed & breakfast
Cozy courtyard room for rent with the option to purchase both breakfast, dinner and coffee/cake. On site there are fantastic Glamping options, a small farm shop and ongoing exciting events.
Outdoor life and farm fun close to the town of Gram
A little outside Fole, close to the town Gram, you will find Lobbers Refugie Bed & Breakfast. A cozy farm where outdoor life is paramount and where there is glamping, a small farm shop and exciting events on an ongoing basis. Stay overnight in a cozy 2-bed room with the opportunity to relax and read a book in their sofa arrangement, which you can find in the farm shop. There is wifi and access to a bath/toilet.
It is possible to order breakfast and other meals on site or before you arrive:
Breakfast (freshly baked buns, muesli, etc.) DKK 69

Butter your own packed lunch DKK 59

Dinner DKK 125

Dessert DKK 49

Coffee ad libitum DKK 35

Cake NOK 25
Anglers have the option of having their catch frozen while they are staying on site.
Price per accommodation per night DKK 225
VisitSønderjylland © 2023