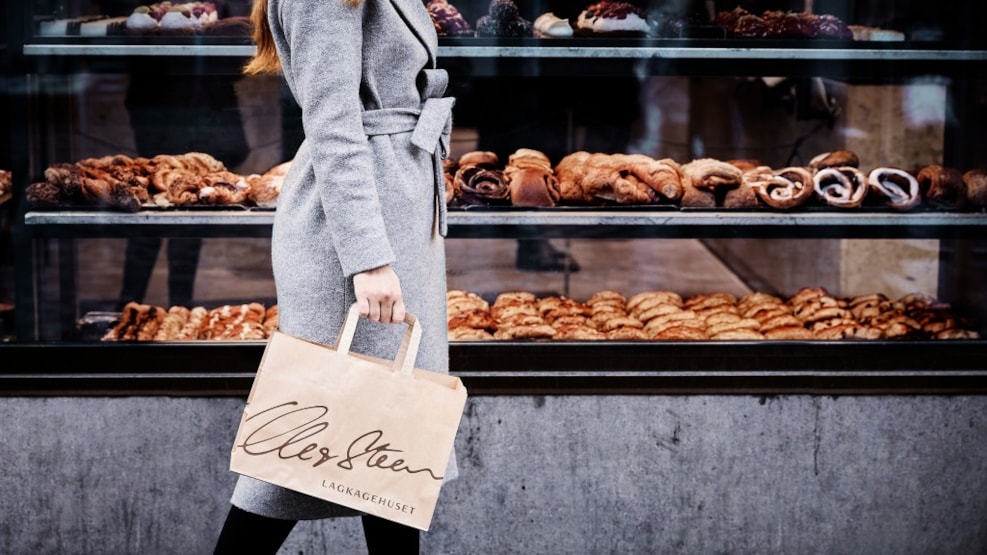 Lagkagehuset, Haderslev
From rye bread to coffee and everything in between at Lagkagehuset.
At the big Lagkagehuset bakery at Teaterstien in Haderslev you can get everything your heart might desire in bread, cakes and other baked goods, as well as both hot and cold drinks.
At Lagkagehuset you will also find a café, where you can enjoy a cup of coffee and a delicious piece of cake, while you take a break from shopping or sightseeing - Lagkagehuset is located only a couple of hundred meters from the busy city centre and the pedestrian shopping street. If you are only shopping for a quick sandwich or you are in a hurry to get home for coffee with a cinnamon stick, use the drive-in - that way you do not even have to get out of your car.
Lagkagehuset and Haderslev has a long history, as one the the original founders of Lagkagehuset, Steen Skallebæk, owned several bakeries in Jutland with headquarters in Haderslev. Today, Lagkagehuset has more than 100 shops in Denmark and has also ventured abroad.
Remember that Lagkagehuset in Haderslev also has a subdivision in Meny in Gåskærgade, where you can buy fresh coffee and a smaller selection of sandwiches, baked goods and bread.
VisitSønderjylland © 2023