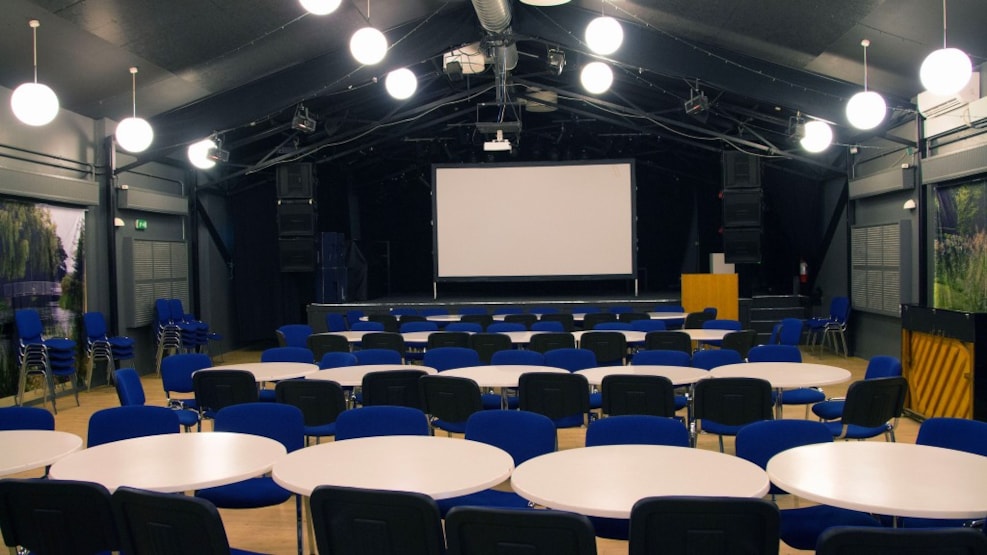 Kulturhuset Bispen, conferences
Host your next meeting in the heart of Haderslev.
Bispen Cultural Centre is a modern multi-house with many different departments. Here, amongst other things, you will find Haderslev's main library, which stretches for three floors, creative workshops, the Historical Archives and a café with a stunning view of Haderslev Dampark.
Bispen also has a number of meeting rooms and larger rooms, which you can book for meetings, courses or conferences. There are smaller rooms holding 10-20 people, two rooms holding 25, which can be combined into one room holding 50 people, an IT room with PCs for Computer courses and the multi-hall, which holds between 140 to 250 people depending on the set up. You can see an overview of the different rooms here.
If you would like to order catering for your event, contact the café at Bispen at tlf.: +45 74 34 78 41.
To book a room at Bispen, send an e-mail with your request to bookingbispen@haderslev.dk.
VisitSønderjylland © 2023