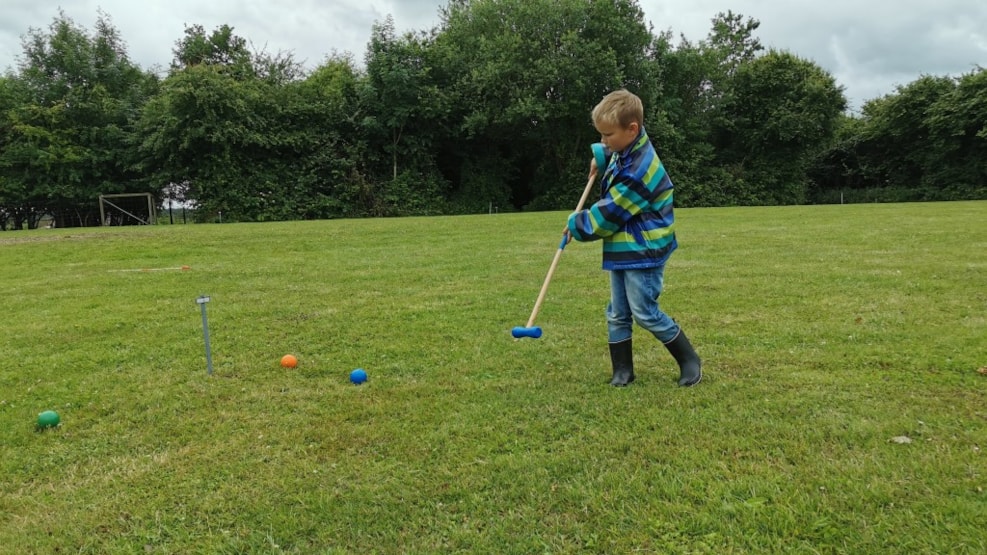 Krolf at Sandersvig Camping & Tropical Waterpark
If you have tried miniature golf, football golf, park golf and discgolf, krolf is definitely the next branch of golf to try for the family competition!
At Sandersvig Camping and Tropical Waterpark you can now challenge yourself with a game of Krolf on their brand new Krolf course!
Krolf is a cross between golf and croquet, which, in all its simplicity, is simply about getting the ball in the hole on the fewest possible strokes. Krolf does not use the hoops and pegs from croquet, but has kept the balls and mallets known from croquet, combined with a set of rules reminiscent of miniature golf.
Krolf is usually played by teams of 2-6 people, which also makes Krolf a social game for the entire family - and here, everyone can join; small, big, young and old. Så bring your family, spend an afternoon at the Krolf-course at Sandersvig Camping and Tropical Waterpark and crown the family's Krolf-champion.
VisitSønderjylland © 2023