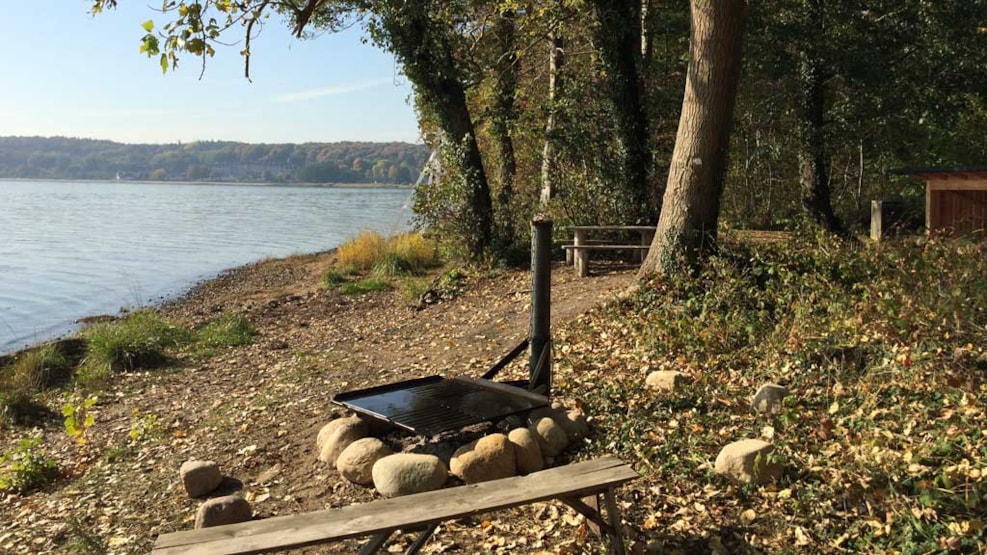 Kollund Skov - Shelter site at the coast
Campsite with two shelters at the Gendarme Path.
This site is situated directly at the inlet Flensborg Fjord and is free of use in two nights in a row only.
Each shelter has space for 6 persons.
Setting up tents at this campsite is not permitted; tenting is referred to the special tent site in Kollund Skov, approximately 200 metres in a northern direction.
Wood for the fireplace may be gathered from the forest floor. Dogs on the leash is allowed.
Driving to the site with motor vehicles is not allowed.