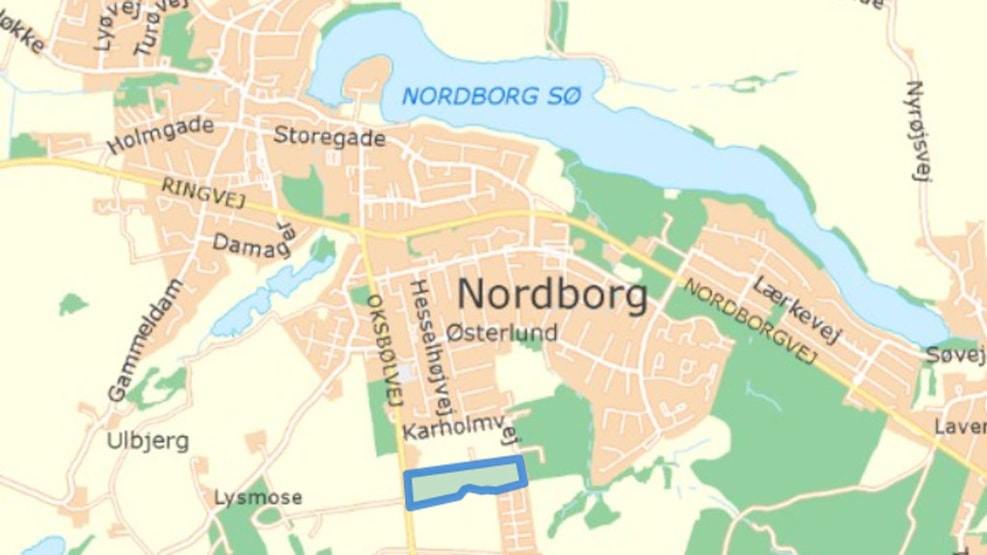 Karholm Skov - Dog forest
Small forest of approx. 5 hectares. Access to small parking lot from the road Oksbølvej near the city signs.
The forest Karholm Skov is mainly old oak and beech trees. There are two small lakes. A deep groove right through the forest ist the only trace from the Kleinbahn – a train stretch connecting Nordborg and Sønderborg.
Karholm Skov is a dog forest, where dogs can run unleashed, but only if they are under full control at all times and within vision of the owner.
There is no fence around the forest.