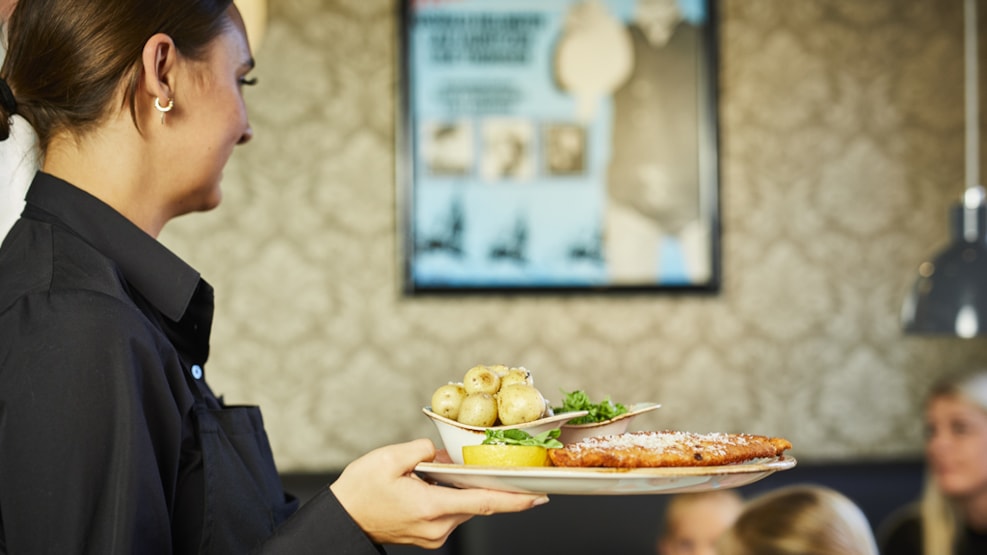 Jacobsen
Since ToRVEhallerne opened back in 1992, the building has housed a café, bar, pub, gourmet restaurant and now Jacobsen – a Danish eatery & take-away. The premises were also previously used as offices, and the windows and entrance of the eatery face the church square, Kirketorvet.
The building where the eatery is located, called Søren Windings Gaard, was constructed at Kirketorvet No. 16 in 1848. Bookkeeper Johan Løye and Mrs Mathilde Løye originally lived here. The largest bus operator in the region, Omnibussen, was later headquartered here. And in the courtyard, J.E. Jacobsen ran Vejle's largest and cheapest coffin workshop. Later, the region's newspaper, Vejle Amts Folkeblad, held offices in the building for almost 100 years. Then it became a café, pub and restaurant before being turned into the administrative offices of ToRVEhallerne and finally it became Jacobsen – Danish eatery & take-away.
The inspiration for Jacobsen's menus is traditional Danish fare with a contemporary twist. Jacobsen calls it "addictive Danish food, with attitude." The fixed menus mean that individual dishes cannot be combined á la carte but you are welcome to purchase side orders.
Jacobsen offers eight event rooms for private dining. The premises can accommodate from 10-250 people and the restaurant has many years of experience in catering to all kinds of events, from weddings, confirmations and birthdays to board meetings and corporate parties.
VisitSønderjylland © 2023