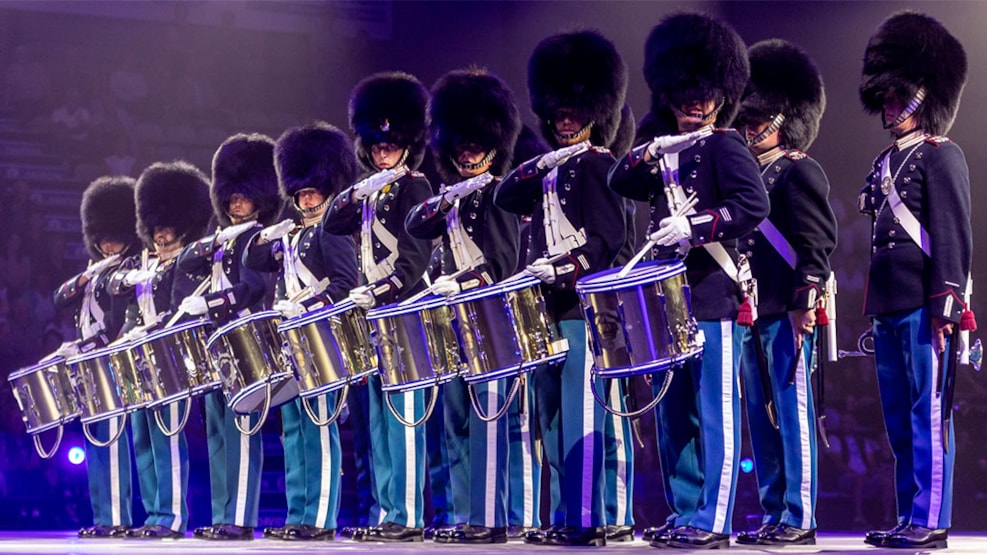 International Tattoo-Show in Sønderborg
Buy a ticket for the big international tattoo in Broager Sparekasse Skansen in Sønderborg.
It's in full swing when the Nordics' largest equestrian festival is held on the 2nd weekend in July and, true to tradition, offers a spectacular tattoo show with orchestras from near and far.
In 2022, the big international tattoo show was held indoors for the first time in Broager Skansen and it was a terrific start to a new tradition, which means that in the future you are not dependent on wind and weather.
After a great display, shuttle buses have been made available from the Ringriderfesten Sønderborg, so that the guests can come down to the festival grounds "Ringriderpladsen" in the city centre.
In 2024, Ringriderfesten has decided to move the show from Saturday to Sunday.
VisitSønderjylland © 2023