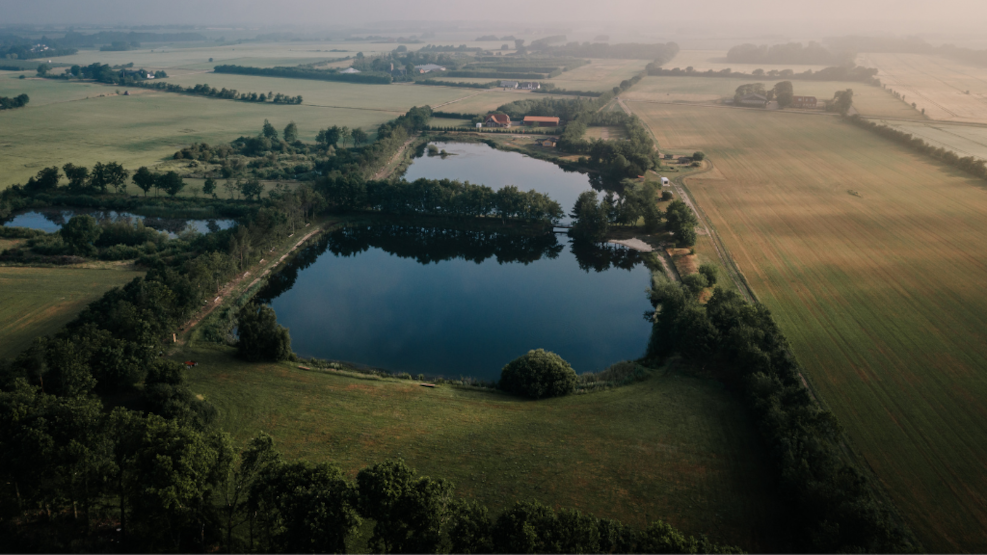 Hygge Lake
Everything is cozy! At Hyggelake, you can relax and enjoy nature in all its facets. Whether you're planning to camp for several days or just go fishing for a few hours, Hyggelake strives to make your stay as comfortable as possible.
Hygge Lake offers besides camping & fishing almost endless possibilities that serve the relaxation and recreation of our guests and invite them to stay with us. And all this in a small, fine and cosy setting.
Simply let your soul dangle and enjoy nature in all its facets. Clear water, a variety of native animals and the soft rustling of the reeds - all this awaits our guests, as they leave their everyday life behind, while looking over the endless and peaceful grounds of nature.
Family friendly Campsite
A campsite surrounded by meadows and trees and 20 spacious comfort pitches. More green is not possible. And all of this just a few meters away from the water.
Here our campers have an area of 2,500 square-meters at their disposal, divided into large, 80 -120 square-meter lcomfort pitches. These can be occupied freely depending on availability.
All comfort pitches are paved to guarantee a solid foundation even in the case of rain and have their own CEE power connection as well as water connection. All other services (incl. sanitary facilities) and additional amenities are located in the immediate vicinity.
Own Fishinglake
On 25,000 square meters of water and embedded in the
nature Hygge Lake Fiskesø offers everything a fisherman's heart desires. The two extensive fishing lakes are connected by a channel, have a depth of up to 7 meters and thus offer plenty of space for comfortable fishing.
We offer fishing for everyone, are especially happy about families and retirees and surprise with tailored offers.
Welcome Home
For even better times - Your Outdoor Living Room away from home
Just take the "hygge" and familiar feeling of relaxing hours of your own living room with you and discover new favorite places on site - on our extensive property with over 40,000 square-meters of green space and 25,000 square meters of water, you will find numerous opportunities to relax and be active.
Hygge Lake will then become your outdoor living room as well.
Hygge-like activities
Lake view
Free Wi-Fi
Free electricity
Put & Take fishing
Playground
Hammocks Slacklines
Barbecue areas
SUP and kayak rentals
Bistro
Dogs are welcome
Washing machine and dryer
Beach Sauna with panoramic lake view
Facilities for campers (gray water, chemical toilet, and clean water)
VisitSønderjylland © 2023