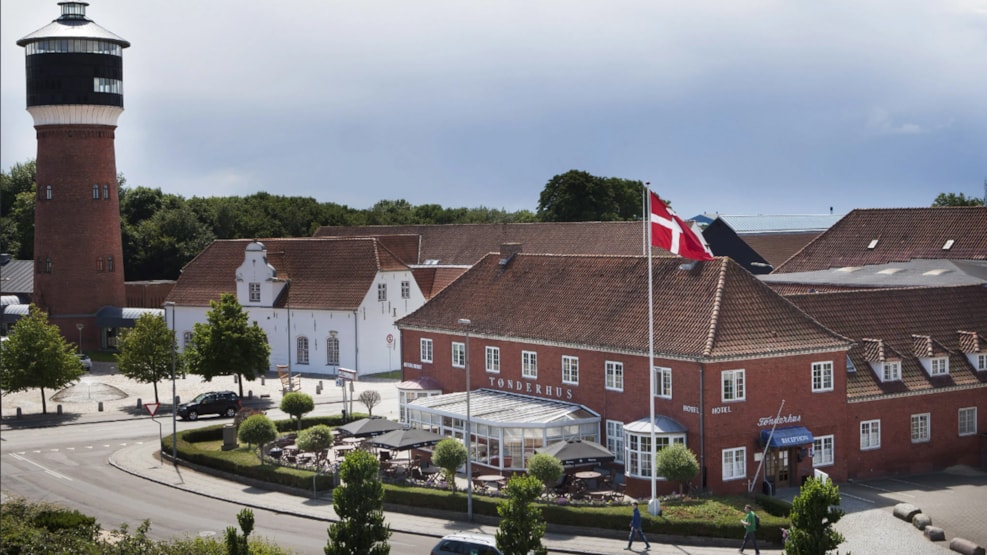 Hotel Tonder house
Hotel Tonder House  which you can find in the center of Tonder.
Tonder House is a 3-star hotel with a total of 58 rooms, 4 mini-suites and a delicious restaurant.
It is possible to park for free in the hotel's own car parks, as well as the public ones next to the hotel, where charging stations have also been installed.
It is also possible to arrange large and small parties, weddings, confirmations, baptisms and much more, by contacting Tonder House.