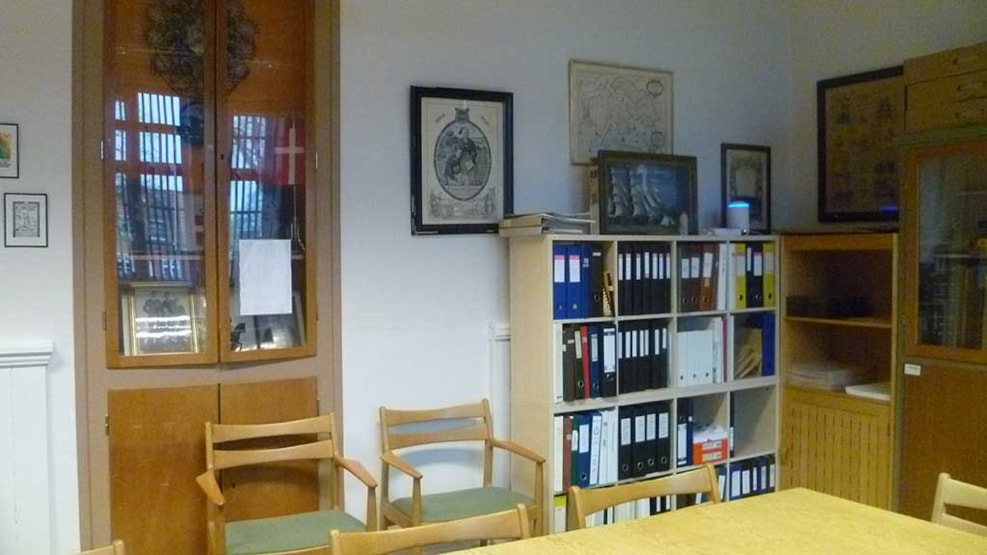 Holm Lokalhistorisk Arkiv
After the establishment of the large municipality, parish associations were formed around the purpose, whose purpose was to look after the interests of the local community vis-à-vis the public authorities.
Also in Holm, such an association was founded in 1978, in what used to be Holm School and Lauritz Høj became its first chairman, which he was for a dozen years. Laus worked energetically to set up a local history group to gather information and images about Holm in the past and present. A work that came to take up a lot of his time.
Since then, a lot has happened, everything that was collected and since then has delivered has been saved digitally and thus made visible on Arkiv.dk, which is the entrance to your Danish history.
Holm Local History Archive has a small permanent exhibition of old cases collected from Holm and the surrounding area.
In addition, there is an archive for associations, trade and crafts as well as agriculture. Pictures of people, groups and buildings as well as from the Royal Air Force crash in 1943. Old maps, slides and movies.
Opening hours:
With the exception of June, July, August and December, the archive is open on the last Saturday of the month from 2-5 pm.
NB. Post must be sent to the chairman's address:
Henriette Matthiesen
Damgade 26, Holm
6430 Nordborg
VisitSønderjylland © 2023