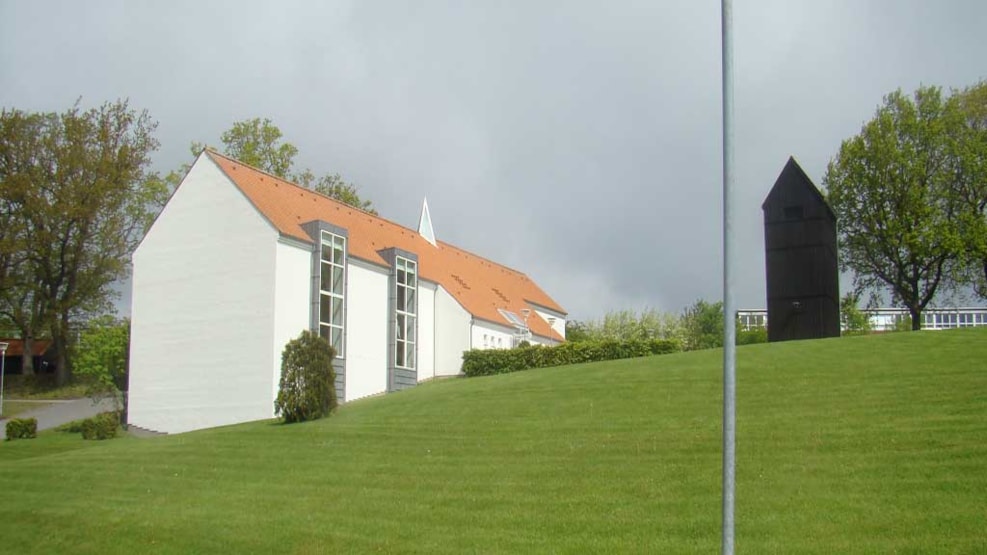 Høje Kolstrup Church
Altar, baptisimal font and pulpit in dark gray granite by sculptor Hans Lembrecht-Madsen, Aabenraa.
Inspiration: the empty grave and the ressurection.
Altar candlesticks also by Hans Lembrecht-Madsen.
3x3 meter altar picture by Sven Havsteen-Mikkelsen.
9 small pictures illustrate the life of Jesus from birth to resurrection.
Bell on loan from Vangede Church, Copenhagen in temporary belltower.
VisitSønderjylland © 2023