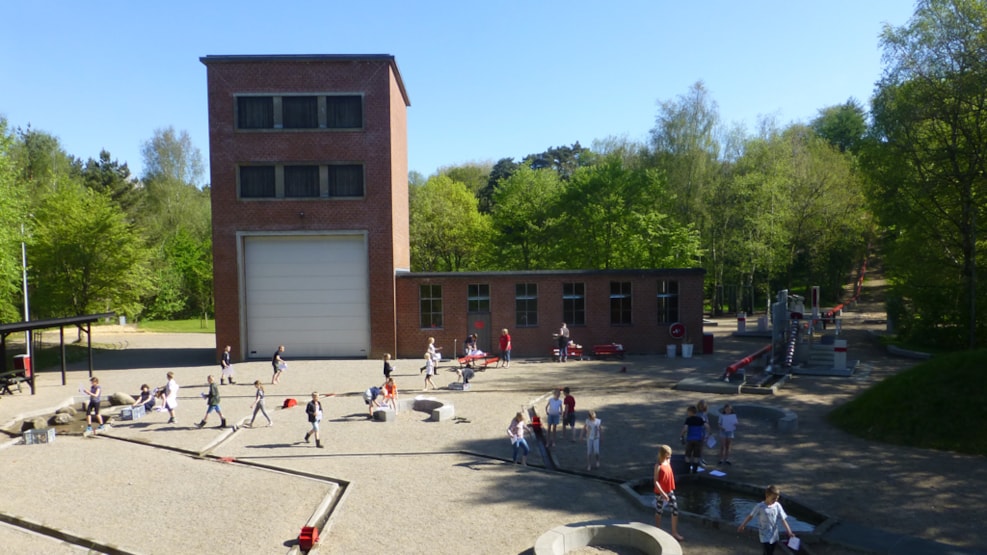 The Harte Power Station - Harteværket - Experience center in the nature in Kolding
Experience The Harte Power Station, a hydroelectric power station from 1920 which still produces power. There is also a large water playground where the whole family can explore the possible use of water for play. 
Harteværket is the first major hydroelectric power station in Denmark and was built in the years 1918-1920. The power station was built in order to keep up with the growing demand for electricity for lighting and industry during World War I.
Harteværket is situated in "Kolding Ådal" and is considered one of the wonders of nature in Kolding municipality. It is very close to Kolding and in addition to exploring the water and energy the nature invites to walking and cycling.
Today Harteværket is a modern experience center, for both adults and children. Here is an opportunity to explore water, energy and movement and to discover the forces that are at stake when you mix these things.
The power station is still in use and produces electricity to Kolding, you can get right into the turbine hall and see how the water makes electricity.
Here is something for everybody - an interactive sandbox and a water playground where you can help the water flow to the right places and you can challenge the laws of physics in water machines.
Opening hours: Harteværket in Kolding
VisitSønderjylland © 2023