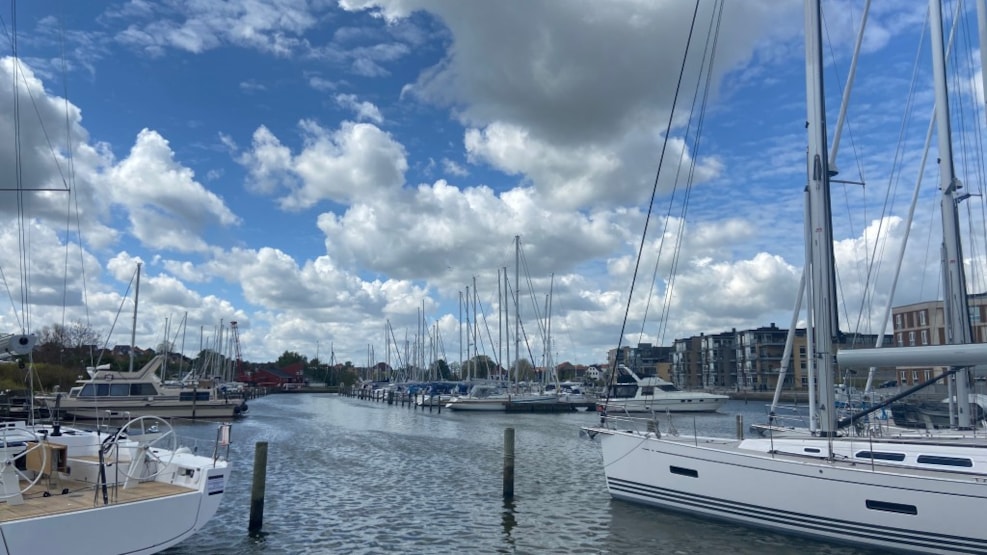 Haderslev Marina North
Sail to Haderslev Harbour through one of Denmark's most beautiful fjords.
Haderslev Fjord is a 15 km long, narrow, winding fjord, which cuts into Southern Jutland from the Little Belt. Sailing through it takes about 1,5h at 6 knob, but here times has no meaning. Your eye will constantly be diverted and the sailing trip is unbelievably beautiful through one of Denmark's most gorgeous fjords. Haderslev Harbour lies at the heart of the town within very short walking distance of shopping opportunities and attractions.
North of the harbour you will find many store within a few minutes´ walking distance. In town there are many small cafés, where you can enjoy live music many a night. The town centre is speckled with many beautifully restored houses, so if you remember to let your gaze wander up the facades every once in a while, a simple walk through town can be a very special experience. 
Haderslev Harbour North
This formerly communal harbour is under redevelopment from commercial port towards a marina with a leisure and residential environment. The recreational outdoor areas include a skate park and barbeque areas on grass or gravel along the inner harbour, sheltered from the wind.
At the Pakhuskaj, the former harbour warehouse, you will find the grill and café Fjordens Perle, which also functions as a service centre for visiting sailors at the north harbour. Here you can pay your harbour fees, and buy a chip card for electricity and access to the bathroom facilities. You can also purchase these at the payment machine on Honnørkajen (credit card only).
You will find free toilets on the Pakhuskaj, showers/toilets for paying guests on Honnørkajen, and free toilets in a trailer that is placed east of Pakhuskajen during the summer season. 
Haderslev Harbour South – HSF towards the west and HSC towards the east
The southern end of the Haderslev Harbour is the home of the two local yacht clubs, Haderslev Sejl-Club first with their space for camper vans, and right behind it Haderslev Sejlforening.
Both clubs have many good facilities and great service.
VisitSønderjylland © 2023