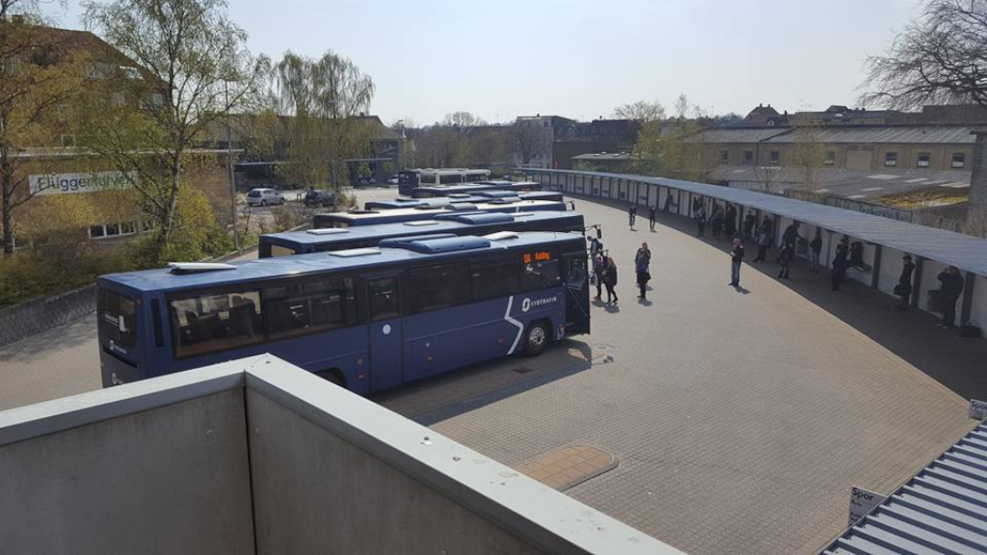 Haderslev Bus Station
Your link to the rest of Denmark.
From the bus station in Haderslev you can get around most of Southern Denmark by bus. You can also connect to the railway-system by bus to places like Vojens and Kolding. You can also get to and from the larger cities in Denmark, such as Copenhagen and Århus, with FlixBus, which also stops by Haderslev Bus Station.
The bus station is the heart of trafic in Haderslev and is the centre for town buses, municipality routes and regional routes. Here, amongst many other places, you can find connections to:
Aarøsund, where you can take the ferry to Aarø
Ribe
Løgumkloster
Tønder
Jels
Vejen
Agerskov
Christiansfeld
Aabenraa
Vejle
Sønderborg
Naturally, you can also find buses to the many holiday-areas such as Ørby, Hejlsminde and Hejsager.
VisitSønderjylland © 2023