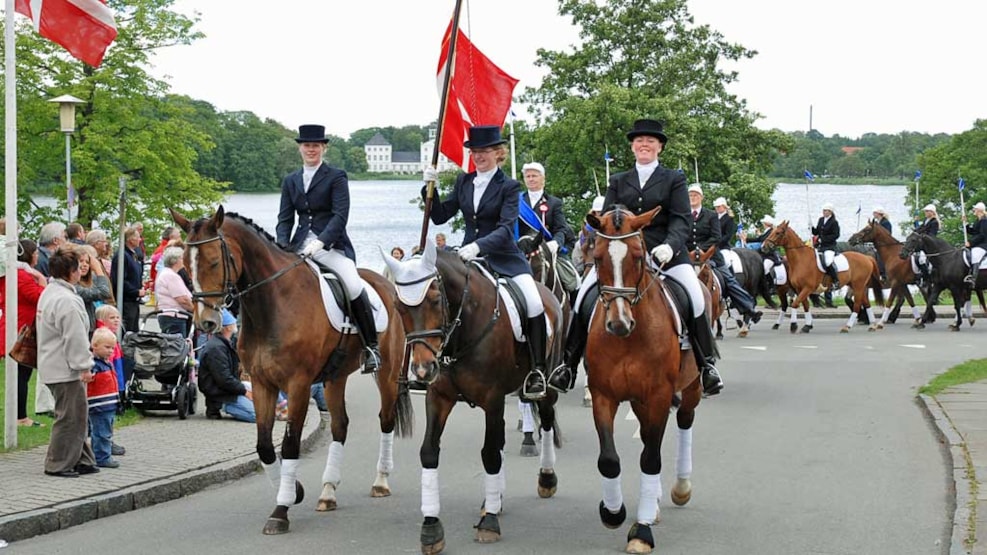 Gråsten Tilting-at-the-ring
Tilting the ring in Gråsten takes place annually. A real national festival with a horse parade at noon on Saturday and Sunday to the tournament place.
During the Sunday parade, on horseback, it is tradition for the royal family to greet the riders at the castles gate – many riders bring flowers and small gifts for the royal family.
Every year the festival closes their doors with a magnificent firework.