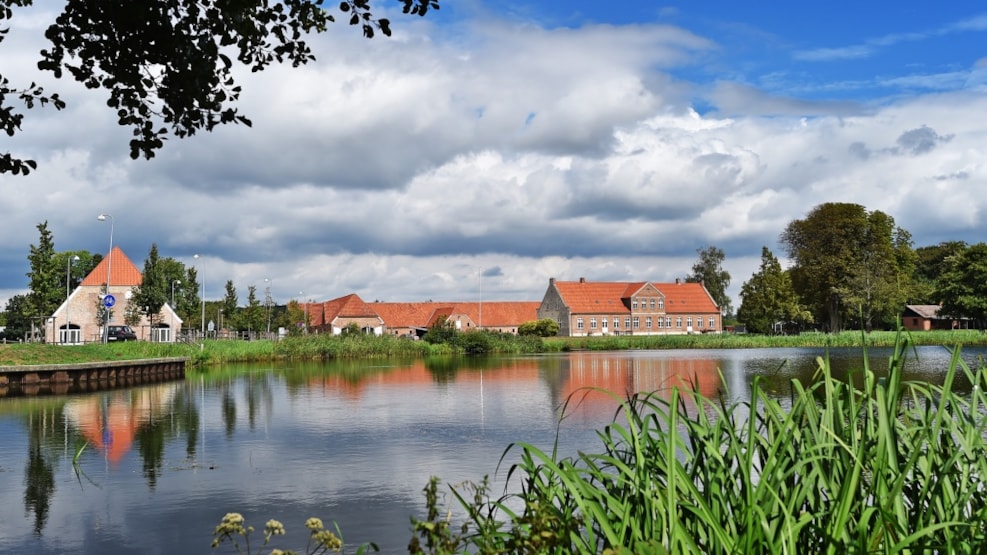 Gram Slot
Allow yourself to be enchanted by the past and the atmosphere at the historic castle in Southern Jutland and enjoy a relaxing stay in the buildings belonging to Gram Slot.
Gram Castle is one of the most magnificent buildings in Southern Jutland and an excellent example of Danish castle architecture. The castle was constructed through three centuries, starting from around the year 1500. The three wings enclosing the courtyard give a very Danish expression, with their warm, red bricks, red roofs and white cornices.
The current owners, Svend and Sanne Brodersen, bought the castle in 2007 after a vacant period of 25 years. Today Gram Castle is a unique and versatile business undergoing constant development. The business includes a modern, ecological farm, a cultural institution with the living communication of history, architecture, culture and nature, hotel, restaurant, Christmas markets and much, much more.
Gram Castle has rooms and apartments for any occasion. The castle has 33 hotel rooms divided between different historic buildings on the castle grounds, perfect for weekend- and holiday-stays. All rooms have been carefully restored with respect for the history of the buildings. Besides hotel rooms, Gram Castle also has several apartments, perfect for one or more families, as the apartments include several rooms and shared kitchen and bath.
Gram Castle is located in the heart of Southern Jutland and you will find many attractions and sights within only a short drive. For example, you will find the towns of Ribe, Haderslev and Kolding only a 20-40 minute drive away. If you are more in the mood for a stroll you can explore all the activities and attractions at the castle itself. Take a walk in the Castle Gardens, visit the restaurant or the ecological, open farm, or explore the local products and delicacies in the Farm Shop.
VisitSønderjylland © 2023