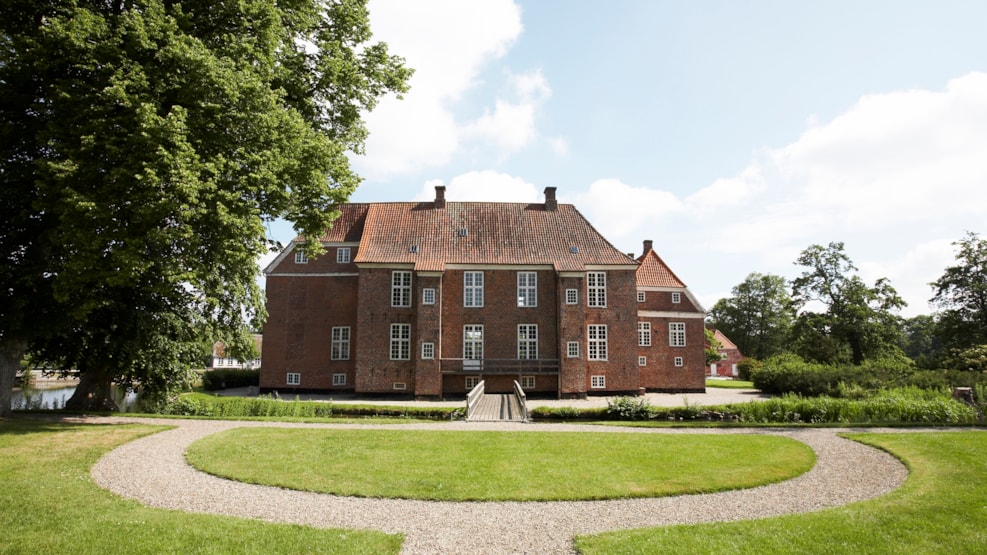 Gram Slot Camper Space
At Gram Castle in Gram you can park your camper right next door to all the activities offered at the castle.
The site is located in a scenic area near Gram farmhouse. There is free access to a playground, bonfire/grill site, the castle park etc. When you park at Gram Castle Camper Ground you can also buy a fishing card at the reception, allowing you to fully exploit the area's fishing possibilities, notably Gram Stream and the castle lake itself. The castles large, modern and organic farm is open for all and every Saturday at 10 am there is a guided tour around the castle and the grounds. Friday at 8.30 pm you can join a Ghostwalk, where the guide will tell tales of ghosts and mysterious events at the castle.
At this camper site you can bring your dog so the whole family can stay together. You will have access to cold water as well as shower and toilet facilities, which you will find near Herregårdspladsen. Waste water disposal is also an option. Due to the easy access of the camper site it is also handicap friendly.
The site has room for 50 campers with unlimited length. The area is covered in gravel and pebbles to secure a solid base and you do not have to book your place in advance. Contact the reception.
Price: Euro 23 / 165 DKK pr. unit pr. day, power included.
VisitSønderjylland © 2023