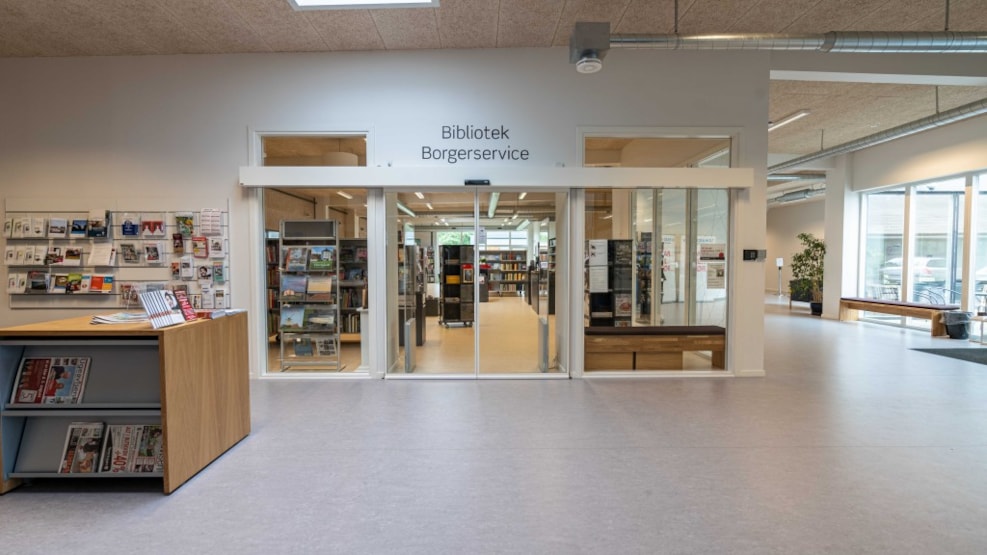 Gram Library
The library in Gram - a part of Haderslev Bibliotekerne and Bispen Cultural Centre!
Library - Citizen-service - Touristinformation:
You can access Gram Library from 7am-9pm every day. To be granted access to the library during unmanned opening hours, you must personally show up with your Sundhedskort (Danish health insurance card) during the manned opening hours.
At Gram Library you will also find Gram Citizen-service
In the vestibule at Gram Leisure Centre you will find brochures on sights and attractions in Haderslev, as well as a small selection of brochures for attractions in other parts of Denmark. From May 1st you will also find one of the 10 brand new information-spots.
Read today's newspapers:
The library holds subscriptions to many different papers. Jyllands-Posten, JydskeVestkysten og Weekendavisen. In addition to these you can see Ugeaviserne MidtSyd and NyTirsdag.
Opening hours:
Usually, Gram Library has these opening hours:
Monday: 10am-5pm
Tuesday: Self-served
Wednesday: 10am-5pm
Thursday: Self-served
Friday: 10am-2pm
Saturday/Sunday: Self-served
The library is self-served on Sundays and public holidays. Easter Saturday, Great Prayer Day, Christ's Ascension, Constitution day, Christmas day and New Years day are also self-served.
VisitSønderjylland © 2023