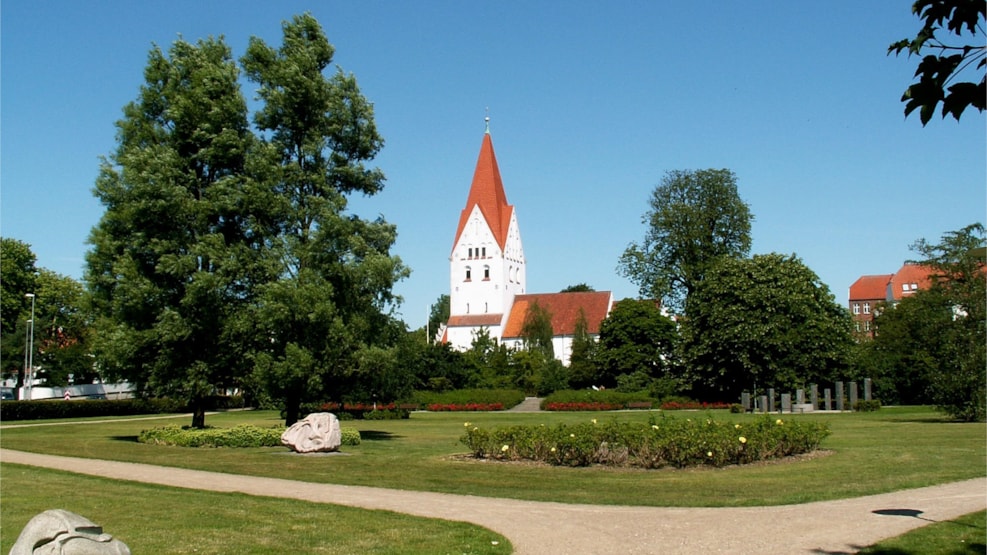 Gl. Haderslev Church (Sct. Severin)
Old Haderslev Church is probably the oldest church in Haderslev. It is believed to have been constructed in the 1100s and dedicated to Sankt Søren, hence the name Sct. Severin Church.
The church is a Romanesque granite church with a notable tower from 1911-1912. The inside of the church is dominated by a large matroneum on the north side, and the apse is covered in frescoes with motives from the Book of Revelation.
The church bells are so-called Reunionbells, and the three bells are amongst the 44 bells that were founded by the Schmitdt Founderies in Aalborg on the occasion of the reunion in 1920. They were a gift to churches in Southern Jutland, who's bells were melted down and turned into canons during the war.
The church is open for tourists and prayers during the day when there are no official functions such as weddings, funerals etc.
VisitSønderjylland © 2023