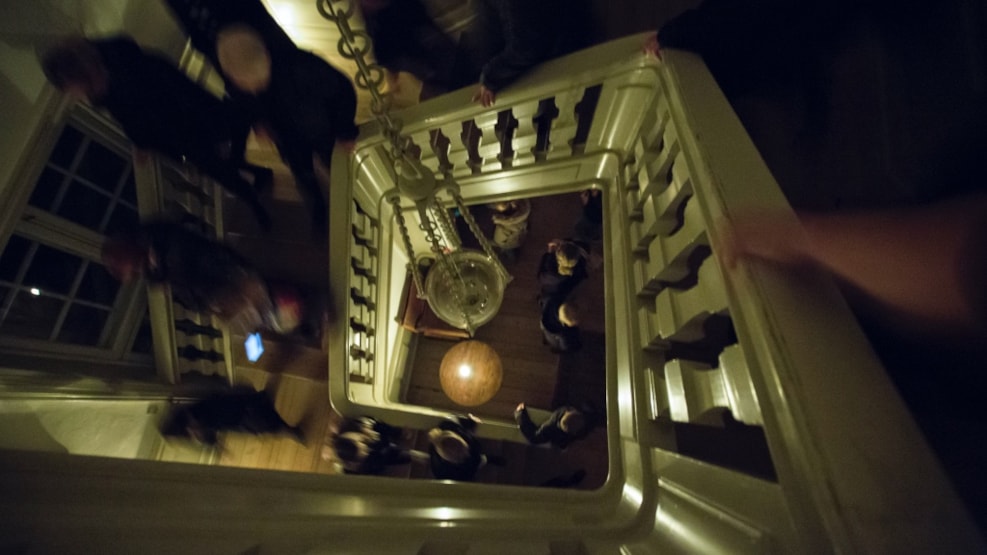 Ghostwalk på Gram Slot
Join the guided Ghostwalk with apparitions right on the heels of Gram Castle.
Are you afraid, when the darkness descends? 
Grab a friend by the hand and travel back in time with Ghostwalk at Gram Castle. Hear about the inexplicable events, feel the chill and experience the thrill.  
At Gram castle the past comes alive - and in the world of ghosts, anything is possible.
From cellar to attic candles are lit to chase the shadows away, while the tales of counts and countesses, that spread terror among their servants, are told. You can also hear about some of the mysterious events that have occurred here, in the last few years.
Are you ready for a cold tinkle down your spine and terrifying ghosts? Then join the tour now - an adrenaline rush is coming your way!
Friday of the month at 20.30 uhr* (but not in June, July, August)
*For major events such as the Christmas market, parties or other events at Gram Castle, the ghostwalk is cancelled.
*Remember to buy a ticket for Ghostwalk and not ordinary tours when ordering.
VisitSønderjylland © 2023