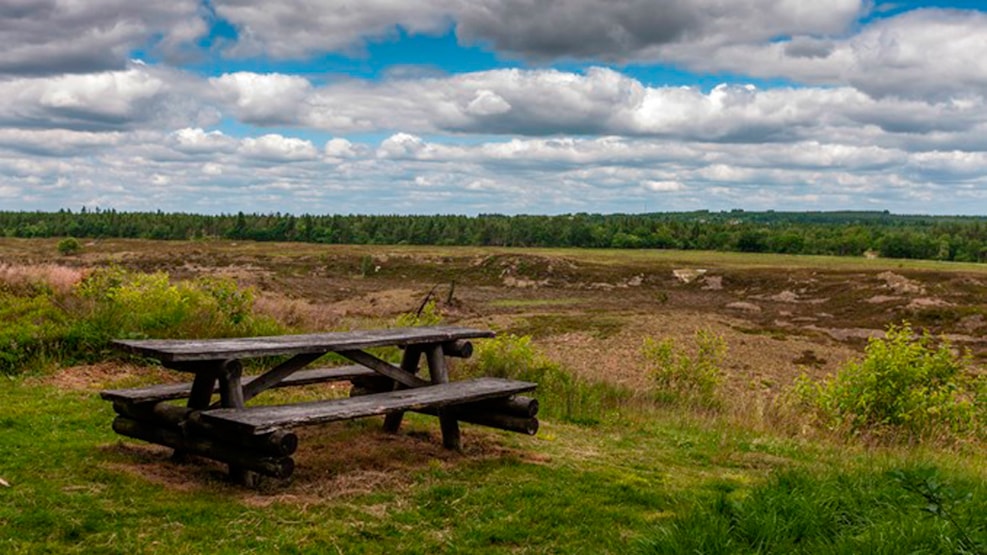 Gelsådalen & Stensbæk Plantage - Gram
Stensbæk Plantage – a West Jutlandic heath plantation.
A beautiful natural area with fantastic hiking opportunities
The unique landscapes, unspoilt river meanders, extensive heaths and wetlands offer a wealth of experiences. The plantation of around 770 hectares is located on the heath, Gelså Hedeslette, between Ribe and Gram.
The area's history
This area in the valley of the River Gels is a former borderland. The Danish-German border followed a stretch of the River Gels from 1865 until 1920. Around 1900, 2 large farms, Åskovgård and Hedeagergård, burnt down. At that time, agricultural activity upon the heaths was in decline, and the farms were not rebuilt afterwards.
The Prussian state bought both farms, as well as the lands of Stensbæk Kro, and started planting Stensbæk Plantage in 1904. The Germans bought the area with money that they had received in reparations from France after the war between the two countries in 1870-71. The area remained part of Germany until 1920.  
The area of inland dunes then became uncultivated and today consists of 3 large heath areas -  Stensbæk Hede, Åskov Hede and Ballum Bjerg Hede. Stensbæk Plantage is dominated by shifting sand and is located on part of the heath that is cut by the River Gels.
Ancient monuments and remains
There are a number of burial mounds in Stensbæk Plantation. Close to one of the old cattle drovers' routes, Gelsbrovej, on Åskov Hede, there are three small burial mounds. From Vadestedet at Gelsbro the cattle were driven over the heath to Toldboden, where the farm of Åskovgård was originally located before it burnt down.     
On Åskov Hede you can see the remains of a large stone. According to legend, treasure was hidden under the stone, so treasure hunters attempted to blow it up. It was believed that the stone would topple over when it could smell bread being baked. But this blowing up was unsuccessful and the remains of the stone can still be seen today.
Walking routes in the area
There are 3 signposted walking routes, which all start in the car park at Goliaths Hoved on Stensbækvej. In the car park there's a "picnic house", where you can eat any food that you bring along.
VisitSønderjylland © 2023