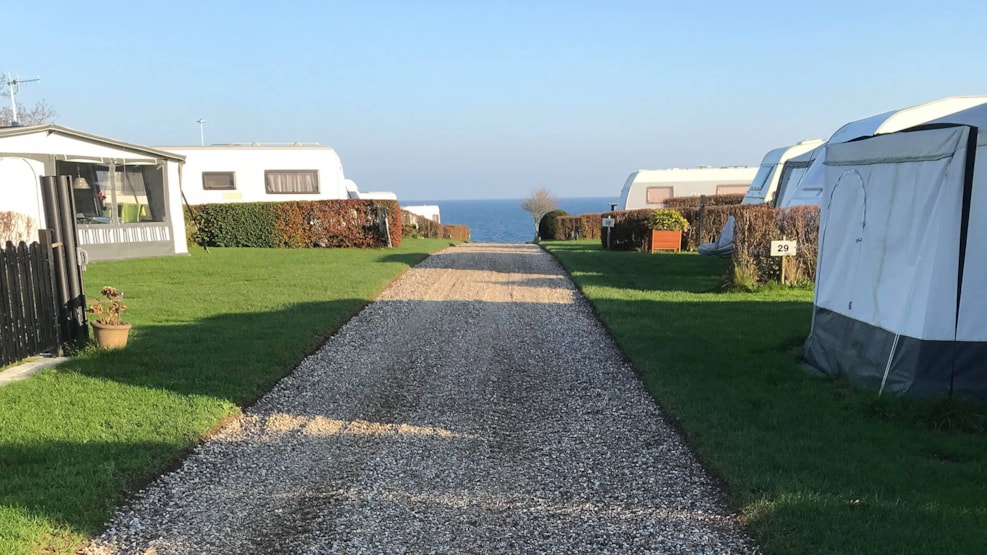 Gåsevig Strand Camping
Gåsevig Strand Camping offers a modern site with new facilities and a focus on an active holiday with action on the water.

Gåsevig Strand Camping is a destination for sea kayaking. One of the largest organisers of sea kayaking in Denmark, "Outdoorsports", has chosen the camp site as the perfect place to run their courses in the summer. All the necessary amenities are available here and the water is perfect and just waiting for you to experience it.
You can rent kayaks on the site or you can bring your own kayak or boat and use the boat slip on site. Once you are on the water your imagination is the only thing stopping you – you can fish, dive or just enjoy the beautiful surroundings.
During the summer the site arranges various water activities, depending on the weather, for example actionfilled trips water skiing or Tube.
Furthermore, in cooperation with SYDDYK, the site arranges diving experiences, starting directly from the camp site. If you haven't had a course in diving yet, please contact SYDDYK.
A beautifully located, family-friendly camp site with direct access to a private beach.
For the kids the site has a large play ground with two giant jumping cushions, a jungle gym as well as an indoor play area with Lego, Playstation and an area for teenagers with a TV, couches and stereo. In 2008 the common room was renovated and you can now enjoy an area with couches, a flat screen TV or you can borrow a book in the small library.
Guests have the possibility of using a new, completely renovated shared kitchen with a covered porch, where it is possible to enjoy a self-cooked meal. The site also offers a brand new, big family room, app. 15m2 in size.
During the summer the site arranges twistbread-baking, pancakes, and potato baking over an open fire, or how about attending the Kids Disco or Family Karaoke.
If you arrive without your own tent or caravan there are five cabins for rent, one of which has a private toilet. The site is located in the heart of south Jutland and just 30 minutes away from the Danish/German border.
In the mini market you can buy fresh groceries. Freshly baked bread (homemade of course) is available every morning and during peak season, the market offers a selection of fresh fruits and vegetables.
VisitSønderjylland © 2023