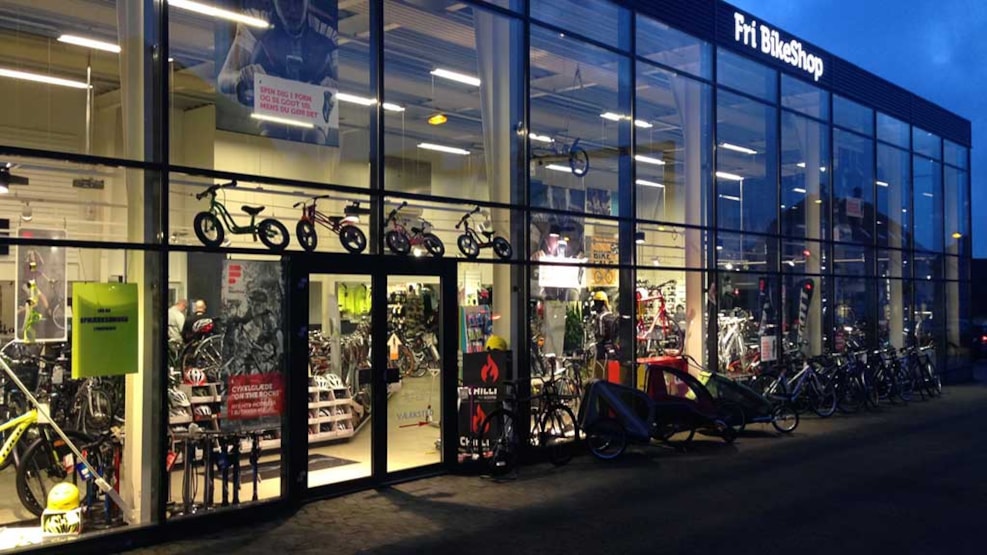 Fri BikeShop, Sønderborg
The area's largest selection of bicycles, accessories and cycling clothing.
We are there for you during your holiday - repairs in the workshop, bicycle rental, bikewash or Pick up & Bring service. 
Our professionally trained staff is ready to advise and guide you to the best cycling experience.
We speak German and English.
Our opening hours:
Monday to Friday from 9 am - 5.30 pm 
The bike repair shop is open via the back entrance from 8 am.
Saturday: The bike shop is open from 9 am - 2 pm.
VisitSønderjylland © 2023