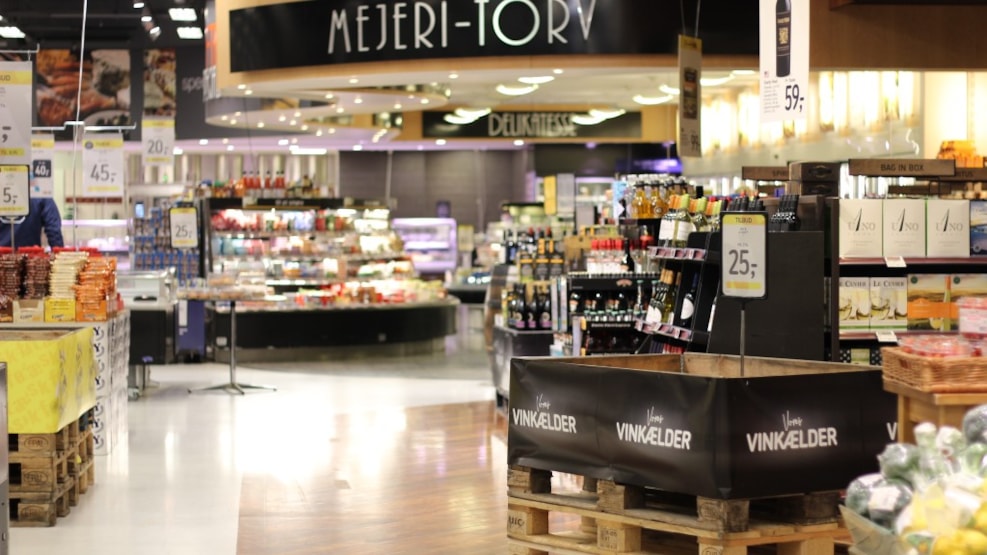 Føtex
Here you can take care of all your grocery shopping in one place in the largest supermarket in Haderslev.
At Føtex in Haderslev you will find a large store with many different departments. The shop is divided into a food and non-food section with a square in the middle. In the non-food section you will find clothes, shoes, kitchenware, toys, personal care products and electronics.
In the food section you will find a large section with fresh fruits and vegetables, a wine-section with a large selection and a large slaughter and delicacies counter, where you can also find ready-made lunches and dinners. In the food section you can also find a wide selection of food, be it canned, frozen or fresh, and you will not walk in vain and find empty shelves.
At the square in the middle of Føtex you will find the baker and the flower-section, where you can find a small selection of bouquets and potted plants. In the square you will also find the shop's selection of books and changing seasonal wares, such as Christmas- and Easter decorations or garden decorations for the summer, and usually discount offers and sales. At the square you will also find Haderslev Krone Apothecary, where you can get your prescription and over the counter medications.
At Føtex you can get everything on your shopping list gathered in one place.
VisitSønderjylland © 2023