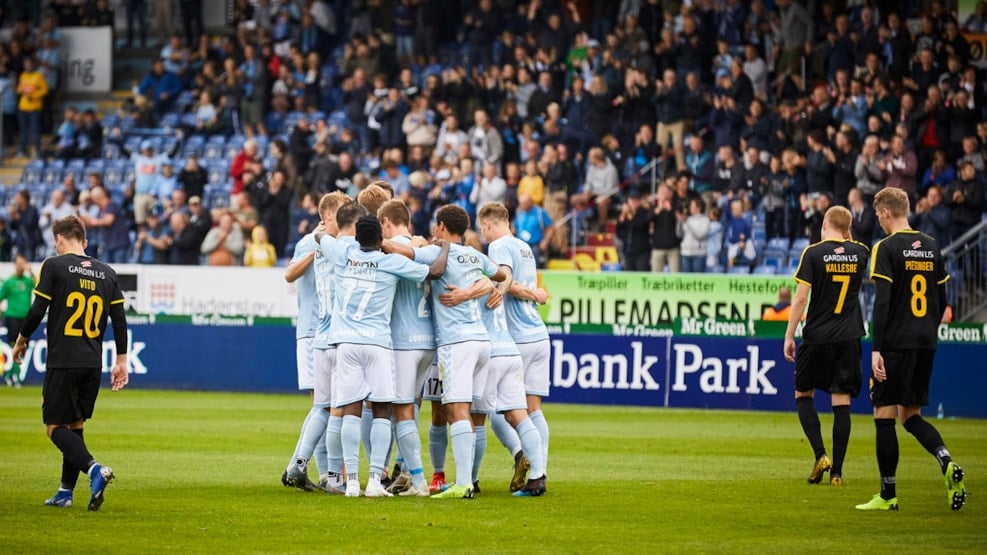 Football match at Sydbank Park
Do you love soccer? Experience the amazing atmosphere at Sydpank Park when SønderjyskE plays.
Football at Sydbank Park 
Bring your family, friends or girlfriend to Sydbank Park and enjoy the great atmosphere and high-class football with SønderjyskE. You can also buy food and drink at the game.
SønderjyskE was not officially formed until 2003-2004, but the tradition for sport and football in Haderslev and Southern Jutland goes back way further. The first traces of what has now become a Superliga-club, can be found around the year 1900. Haderslev Fodboldklub (Haderslev Football Club) slowly played their way up through the leagues, until the now renamed HFK Sønderjylland finally moved up to the Superliga in 2000. When more local clubs and sports started to gain positive results on the national stage, it was decided that in the future, the region would present a united Southern Jutland in sports, and Sønderjysk Elitesport A/S (SønderjyskE for short) was formed. Today, football, icehockey, men's handball and women's handball is proudly played in the light blue colors, that unites all of Southern Jutland in the values of Hard Work, Unity, Humility and Responsibility (SønderjyskE's official values) and, of course, the love of great sports and atmosphere.
And Haderslev is still the proud home of SønderjyskE!
VisitSønderjylland © 2023