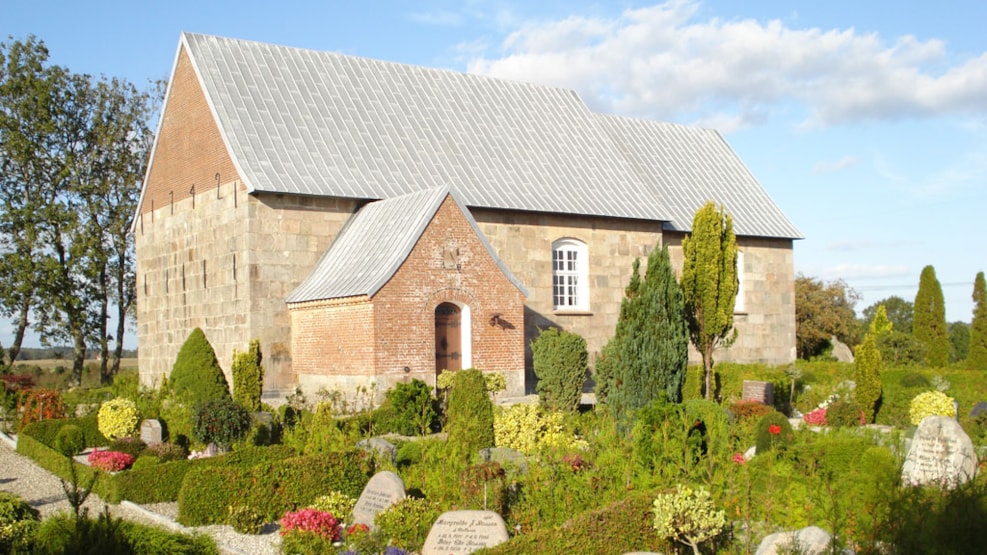 Ensted Church
This small, Romanesque ashlar stone church stands alone on a low hill between the towns of Roellum and Stubbaek.

The chancel and nave are Romanesque, while the small porch is from 1840.
The excellent chancel arch crucifix is late Gothic, from about 1500.
The Marcusson and Son organ was built in 1886.
A new lead roof is being built in 1999 and the interior is being redecorated.
The church is normally open when the church warden is on the premises.
VisitSønderjylland © 2023