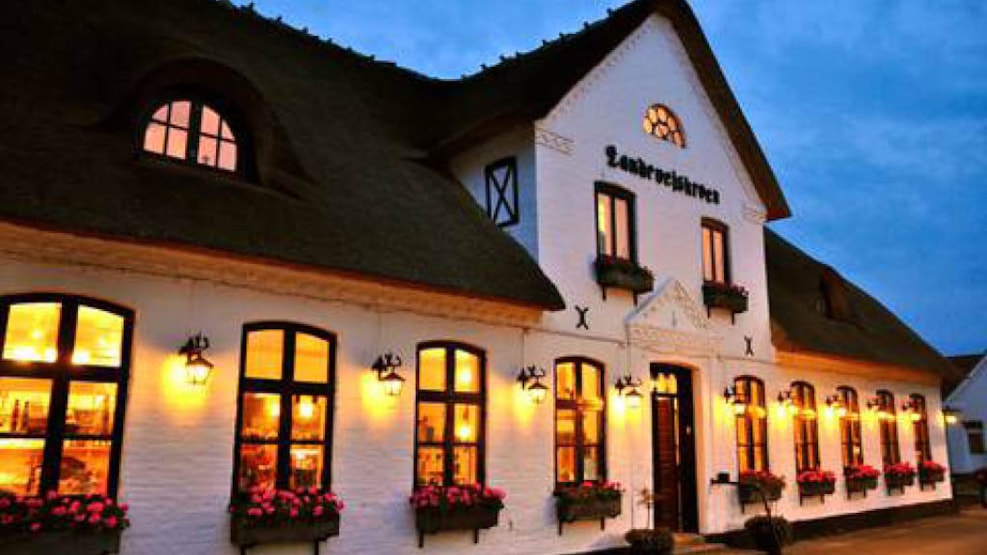 Døstrup Landevejskro & Motel
At Døstrup Landevejskro & Motel, Landevejen 33, 6780 Skærbæk, you get delicious food served with a smile. Døstrup Landevejskro & Motel is an Inn / Restaurant that offers food inspired by the Good Old Danish cuisine.
Menu is full of delicious dishes, and you can choose between Brunch, Buffet, Burger, Casseroles, Meat dishes, Sandwiches, Steaks and fish dishes. The food is prepared with a sense of quality and good taste, and Døstrup Landevejskro strives for you every time you get a good dining experience. Døstrup Landevejskro offers Take Away for collection. so you avoid waiting time when you arrive.
There is free choice between all dishes on the menu and you can have Dinner, Brunch, Lunch and Breakfast. You can enjoy the following facilities at Døstrup Landevejskro & Motel: Evening buffet, Highchairs available, Children's dishes, Catering, Cocktails & Drinks, Delicatessen, Television, Lunch buffet, Gluten-free, Gourmet, Free Wi-Fi, Disabled access, Parking available, Serving alcohol, Healthy food and also has outdoor dining.
VisitSønderjylland © 2023